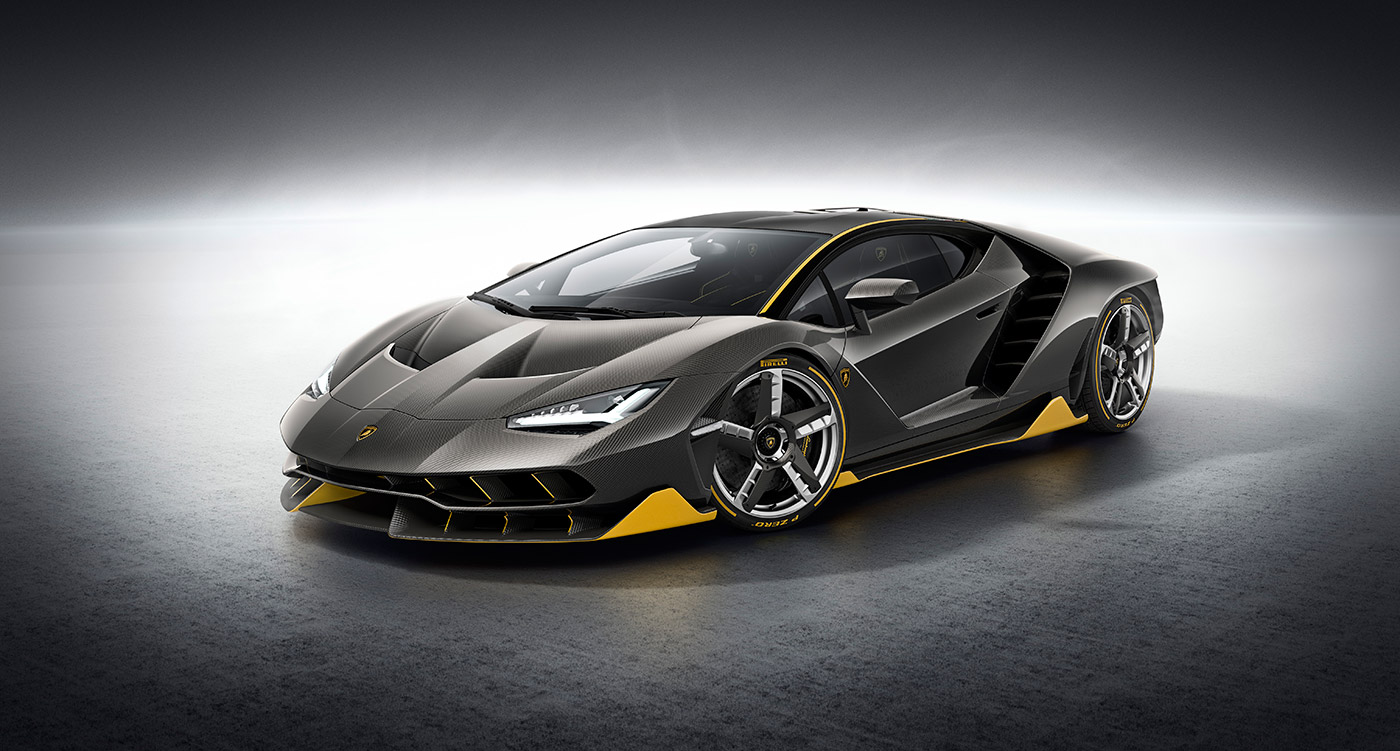 Meet the Lamborghini Centenario, a limited-edition, €1.75m supercar built to mark 100 years since the birth of the company's founder Ferruccio Lamborghini…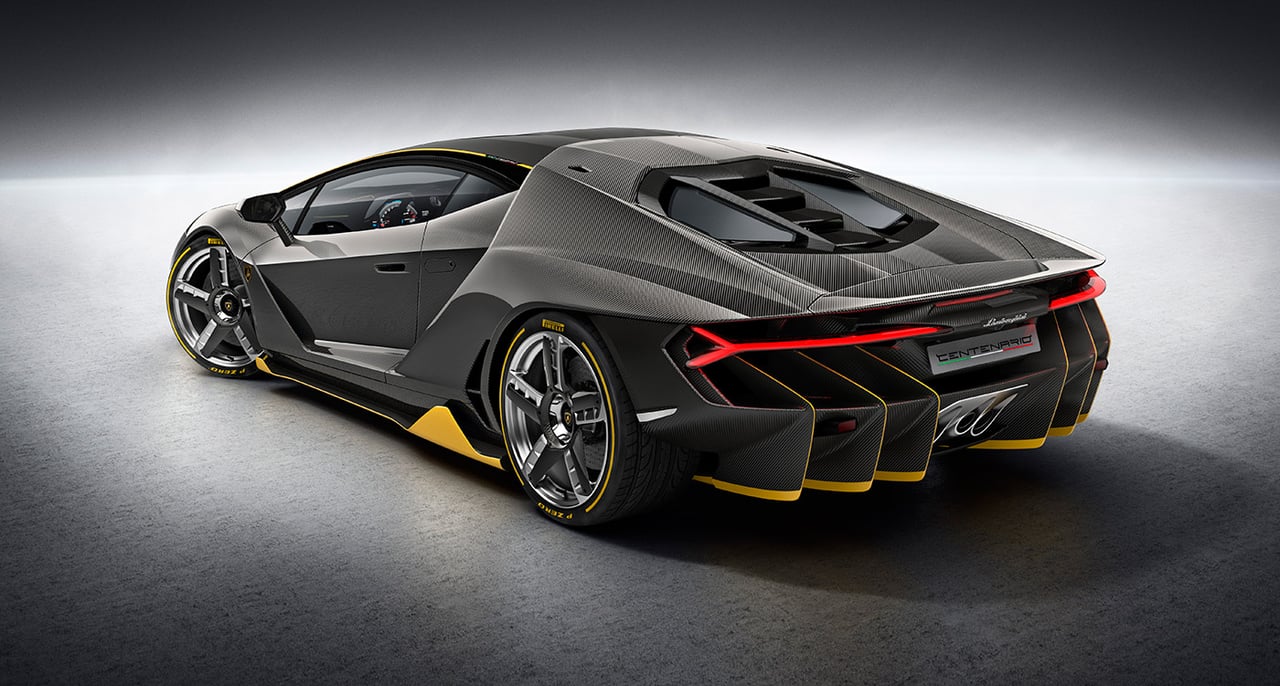 The latest in the line of ultra-special-edition Lamborghinis (think Reventón, Veneno, etc.), just 40 Centenarios will be built, 20 of which in roadster guise. At the heart of the dramatic supercar is a 770HP V12 that, coupled with the low 1,520kg weight achieved with the extensive use of carbonfibre, propels the car from 0-62mph in 2.8sec and on to a top speed of 217mph. The Centenario is defined by its aerodynamics-driven styling, from the ducts in the headlights channelling air to the rear radiators, to the vast integrated rear diffuser and extendable rear wing, both maximising downforce.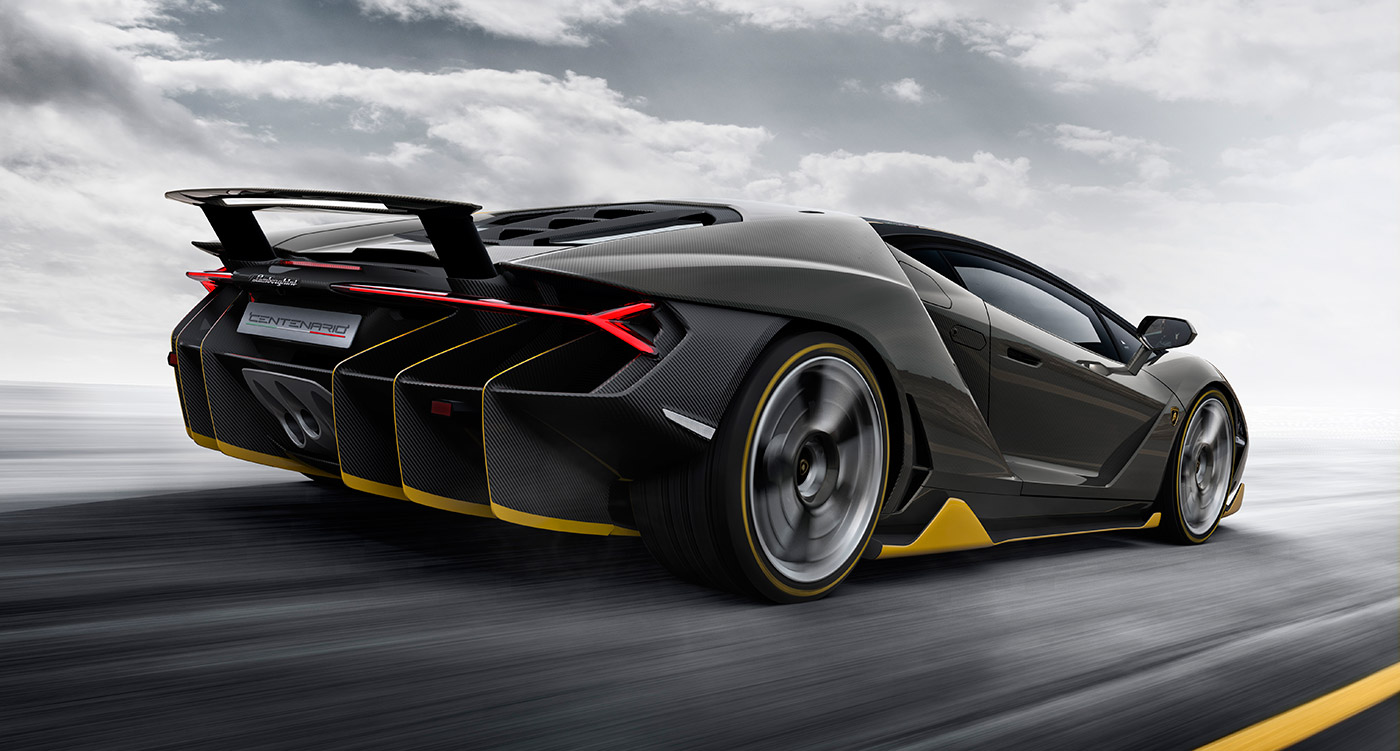 Technological innovations include a new rear-wheel-steering system, which virtually reduces the wheelbase by turning the rear wheels in the opposite direction from the fronts at low speeds, while the reverse is true at high speeds. Inevitably, each of the 40 Centenarios will be entirely bespoke, priced at 1.75m euros (exc. taxes) each.