Le pilote français s'élancera depuis la pole position demain sur le Chang International Circuit.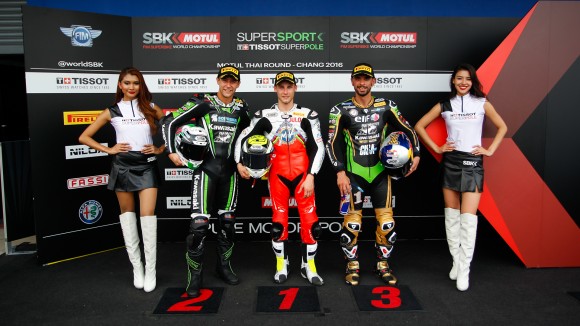 Le pilote MV Agusta Jules Cluzel a battu le duo de l'équipe Puccetti, Randy Krummenacher et Kenan Sofuoglu, dans les dernières minutes à Buriram pour terminer avec 0.094 seconde d'avance.
C'est le Japonais Hikari Okubo et l'Allemand Kevin Wahr qui se sont sélectionnés pour la Tissot-Superpole 2 WorldSSP. Pour sa première fois sur le Chang Internal Circuit, Zulfahmi Khairuddin a manqué de peu de passer en Superpole 2.
Jules Cluzel, qui a mené la majeure partie de la course l'année dernière avant d'être victime d'un problème mécanique qui l'a contraint à l'abandon, s'est imposé dans son dernier tour. Le Français n'a d'ailleurs pas caché sa joie une fois passé la ligne d'arrivée.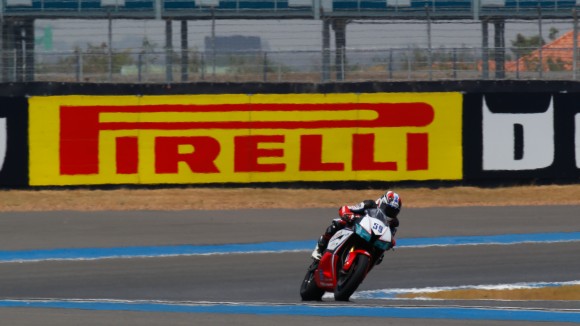 Le leader du classement provisoire, Randy Krummenacher, a bouclé de nombreux tours rapides avant de devoir s'incliner derrière Cluzel pour quelques dixièmes. Le Suisse fait son entrée dans la catégorie cette saison et n'avait jamais roulé sur le Chang International Circuit auparavant. Ainsi cette première ligne est sans nul doute un brillant résultat pour le pilote Puccetti.
Départagé par une photo-finish la saison dernière, Kenan Sofuoglu, Champion en titre, complète la première ligne. Dominant la course à Phillip Island avant de connaitre un problème de pneu, le pilote turc espère concrétiser à l'issue de la course dimanche pour entamer réellement la défense de son titre.
Le pilote A.P Honda Racing et invité ce week-end, Ratthapong Wilairot, s'élancera depuis la 7e position sur la grille demain après avoir mené le classement vendredi. Le Thaïlandais a terminé 5e la saison dernière sur ses terres. Il pourrait être une nouvelle menace pour cette édition 2016.
Le départ de la course sera donné ce dimanche à 14h20 heure locale (8h20 heure de Paris).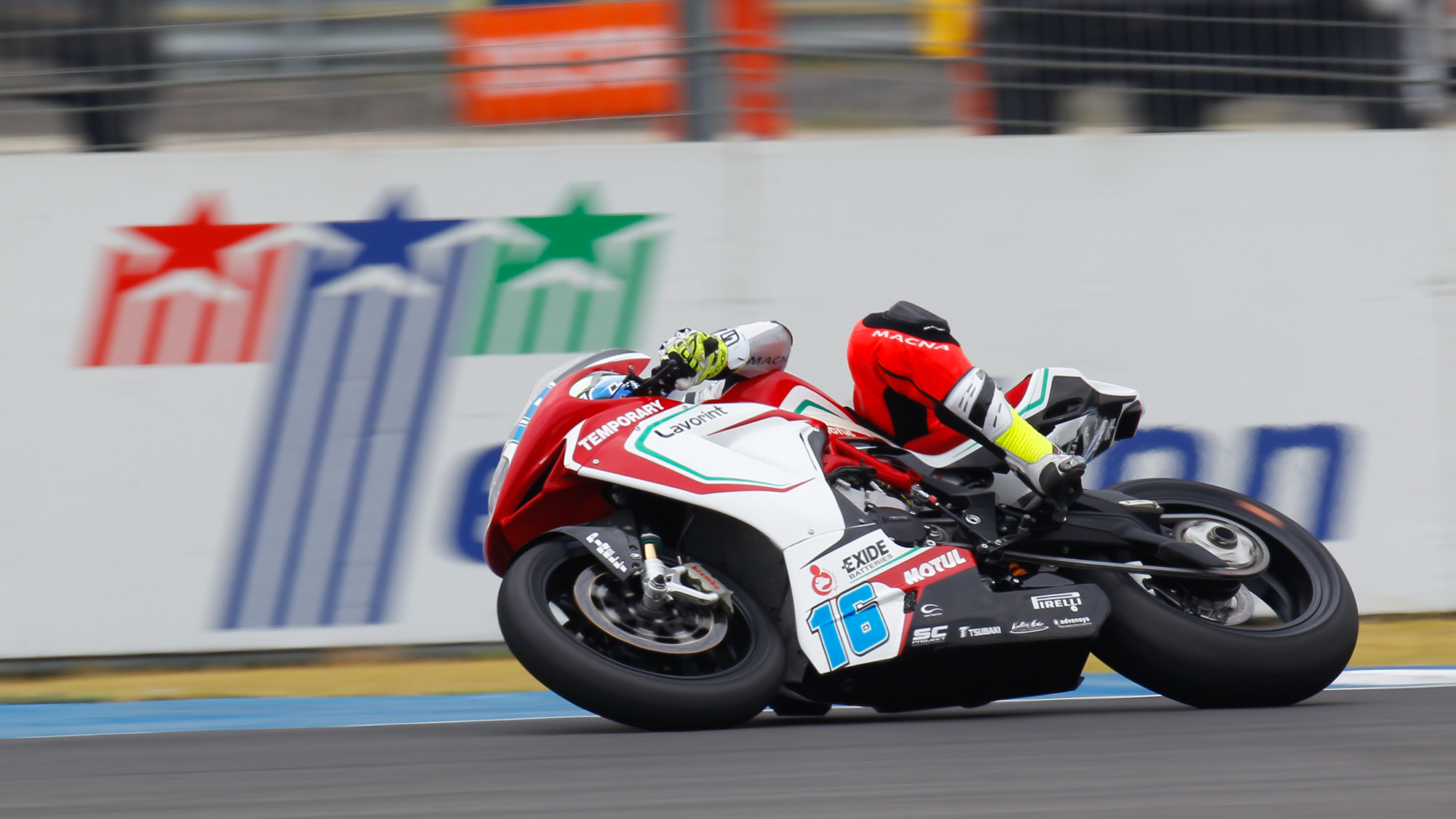 Frenchman less than a tenth clear of points leader Krummenacher
It was Japanese rider Hikari Okubo and German rider Kevin Wahr who claimed the final two spots in Tissot-Superpole 2 in WorldSSP in Buriram, as Malaysian rider Zulfahmi Khairuddin marginally missed out on the top 12 on his first outing at Chang International Circuit.
Jules Cluzel, who led the majority of last year's race in Buriram before a mechanical problem saw him retire, set a late charge for pole position after a Friday that had seemed to see him on the back foot. The MV Agusta rider clinched P1 on his final lap of Buriram, punching the air in celebration as he saw the result once over the line.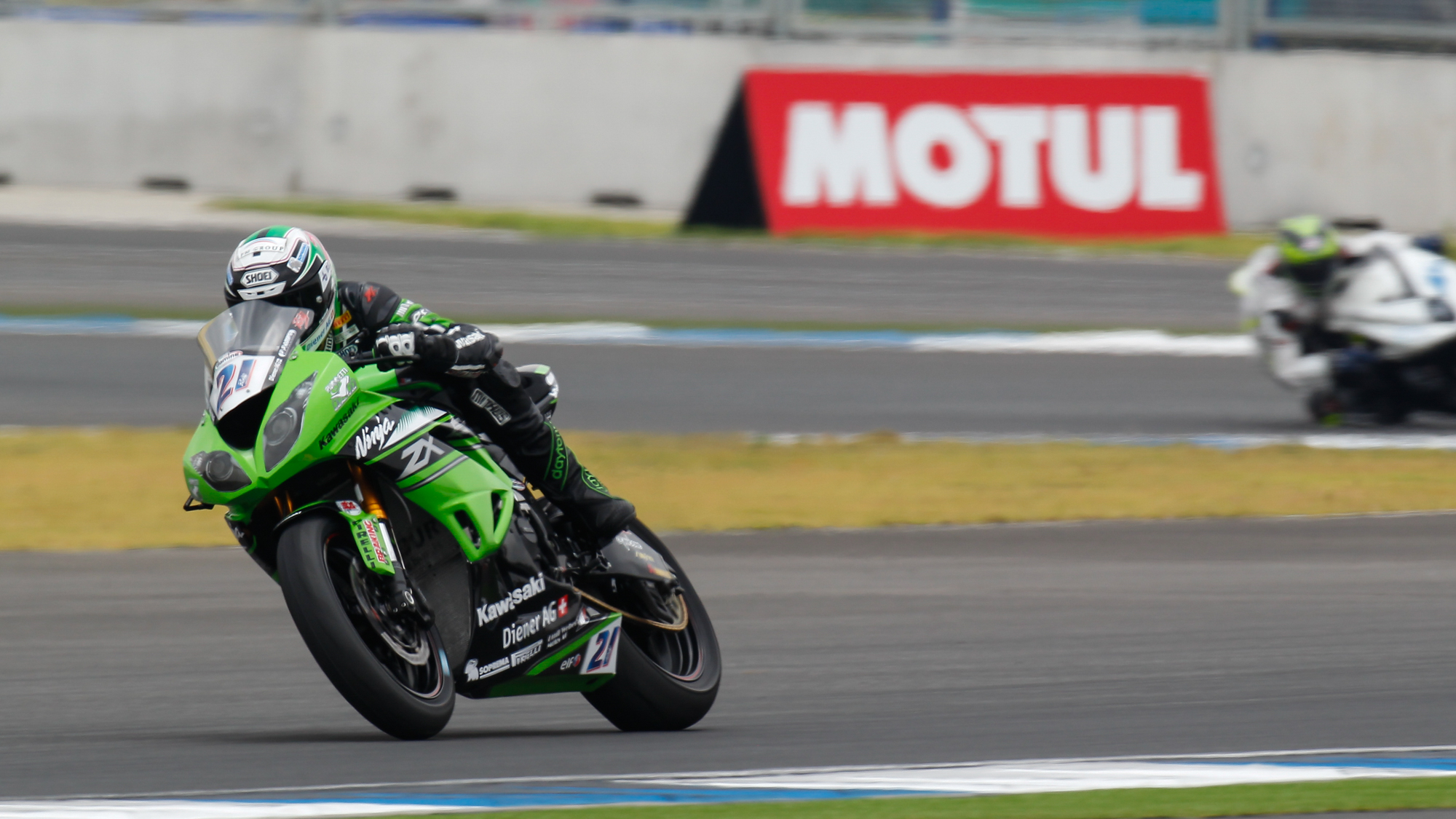 Points leader Randy Krummenacher set a number of incredibly competitive laps in his bid to take the honour from the Frenchman before being forced to settle for P2 by less than a tenth of a second. The Swiss rider is a rookie this year and had never ridden at Chang International Circuit until this weekend, so a front row will surely be a great result for the Puccetti rider.
After a photo finish in Thailand last year from pole position, defending Champion Kenan Sofuoglu completes the front row in third. Outpacing the field in Phillip Island before a tyre problem saw him unable to finish the race, the Turkish rider will be wanting a good haul of points in Sunday's WorldSSP race to begin his title defence proper.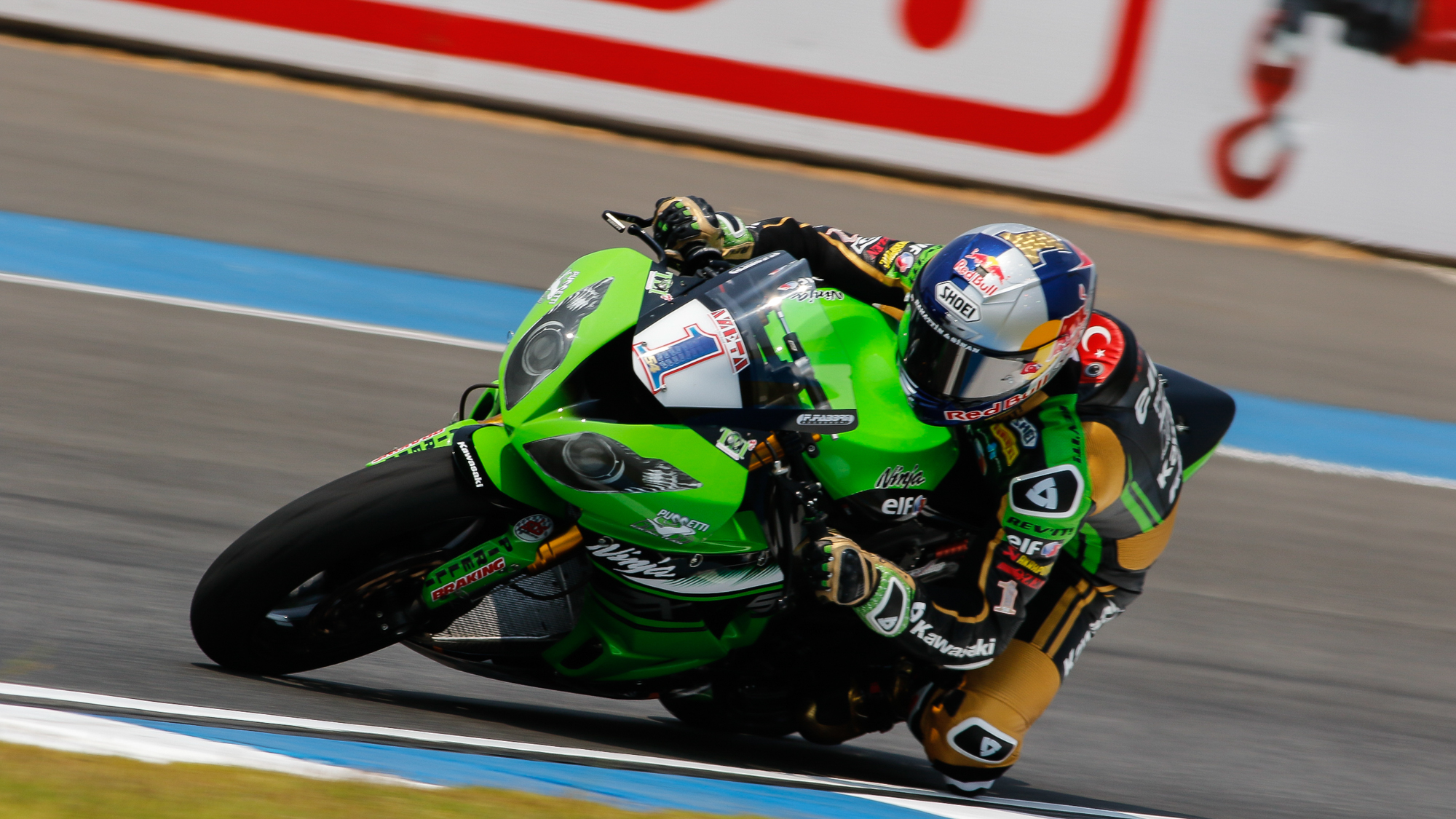 A.P. Honda Racing Thailand's wildcard entry, Ratthapong Wilairot, will start seventh on the grid after topping Friday's combined practice times. The Thai rider came fifth in the WorldSSP race in his home country last year, also riding as a wildcard, and should pose a good threat to the front once again.
Lights go out for the WorldSSP race on Sunday at 14:20 local time (7:20am GMT).