Le pilote Kawasaki remporte la première course du MOTUL Thai Round à Buriram au passage sous le drapeau à damier.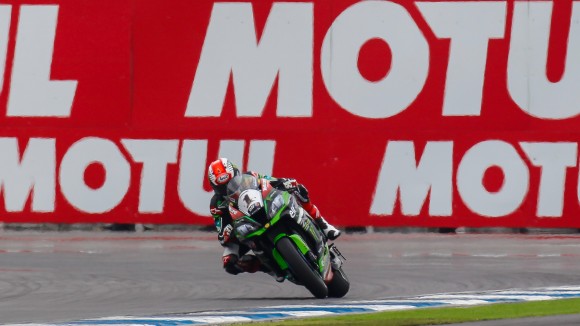 Le Champion en titre, Jonathan Rea, a vaincu le Champion 2013 Tom Sykes au terme d'une course disputée sur le Chang International Circuit en Thaïlande. Un instant distancé après avoir commis une légère erreur à la mi-course, Rea est parvenu a revenir dans le sillage de son coéquipier pour prendre le commandement à quelques tours de l'arrivée. Sykes ne s'est pas avoué vaincu pour autant. Le Britannique est resté dans la roue de son coéquipier pour tenter de reprendre son bien dans le dernier tour. Rea a su contenir les assauts de son compatriote pour se frayer un chemin vers une nouvelle victoire, la troisième cette saison.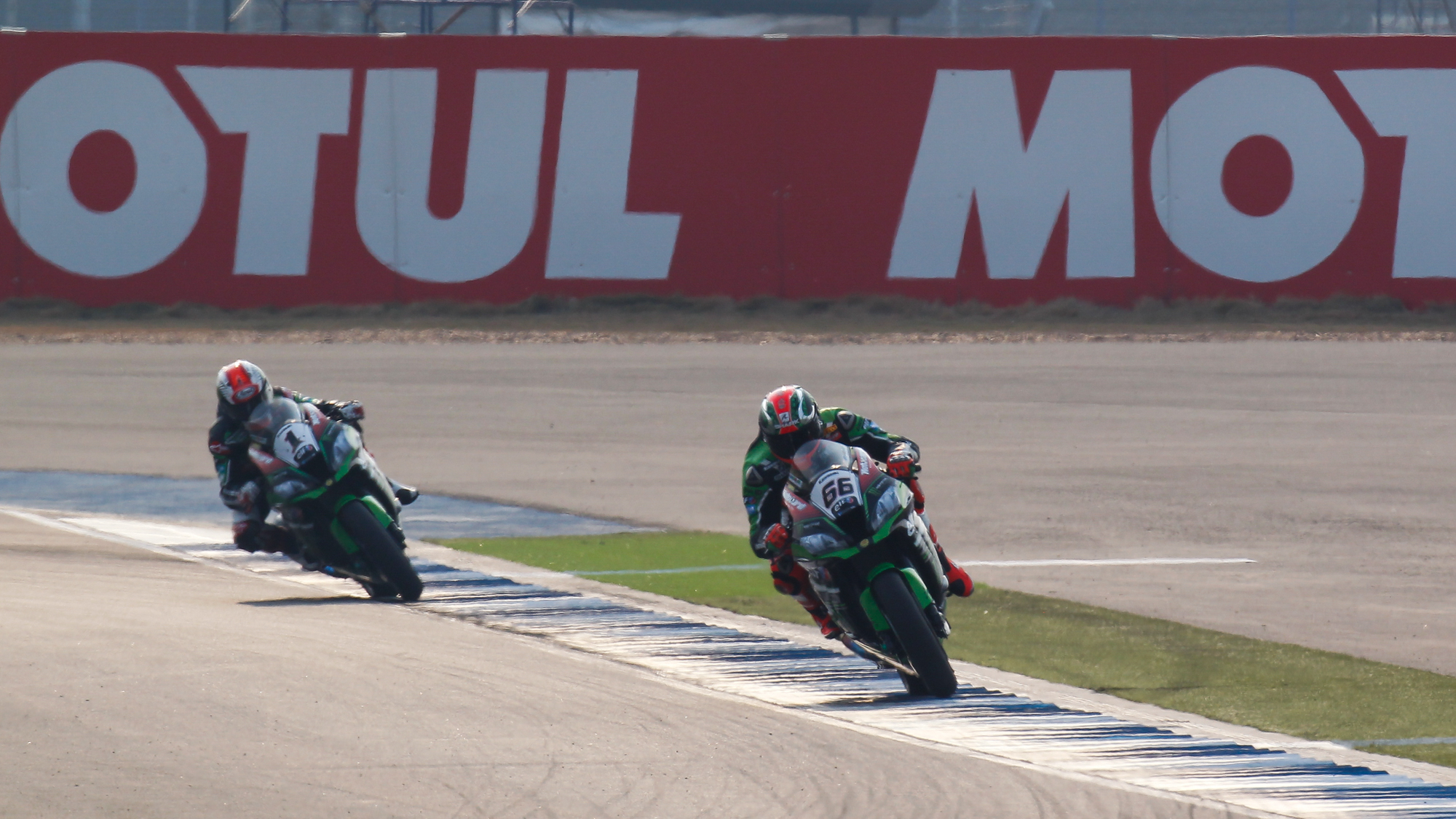 Le duo Kawasaki s'est élancé depuis la première ligne derrière Michael Van Der Mark, auteur de la pole position aujourd'hui. Le néerlandais a manqué son départ et s'est retrouvé derrière les deux pilotes Kawasaki. Victime d'une légère sortie de piste, Van Der Mark a été contraint de laisser ces deux rivaux se battre pour la victoire. Seul en troisième position, le pilote Honda s'est hissé sur le podium pour la troisième fois cette saison. Son coéquipier, Nicky Hayden, a été moins chanceux. Le Champion du Monde MotoGP 2016 a dû abandonner sur problème mécanique.
Les deux Ducati de Chaz Davies et de Davide Giugliano se sont livrées une lutte tonitruante avant que l'Italien parte à la faute dans le dernier virage en perdant l'avant. Contrairement à son coéquipier, Giugliano n'avait jamais roulé sur le tracé thaïlandais auparavant, mais il a pourtant montré le même rythme que le Gallois. Davies termine au pied du podium.
Markus Reiterberger, débutant de la catégorie, a terminé la course avec une brillante 5e place. Son coéquipier Jordi Torres, toujours convalescent de se blessure au coude, s'est emparé de la 8e position.
La course des deux Yamaha d'Alex Lowes et de Sylvain Guintoli a été plus délicate. Il terminent néanmoins 6e et 7e, respectivement. Alex De Angelis et Lorenzo Savadori placent leur Aprilia RSV4 dans le top 10 de cette première course. Sylvain Barrier termine cette première course à la porte des points en 16e position.
La deuxième course donnera une nouvelle occasion à la grille WorldSBK de se battre pour la victoire demain. Le départ sera donné à 16h (heure locale), 10h (heure de Paris).
Rea just beats teammate Sykes over the line in tense Thai clash
Reigning Champion Jonathan Rea has defeated 2013 Champion Tom Sykes in an inter-team showdown at Chang International Circuit in Thailand. The defending Champion recovered from some big on track moments earlier in the race to hunt down his teammate and eventually pass him with a few laps to go. Sykes kept the pace with the Number 1 plated machine and after having led a majority of the laps, had plenty in reserve for the final lap: the Yorkshireman closed in on his teammate with only corners to go and eventually crossed the line right behind him.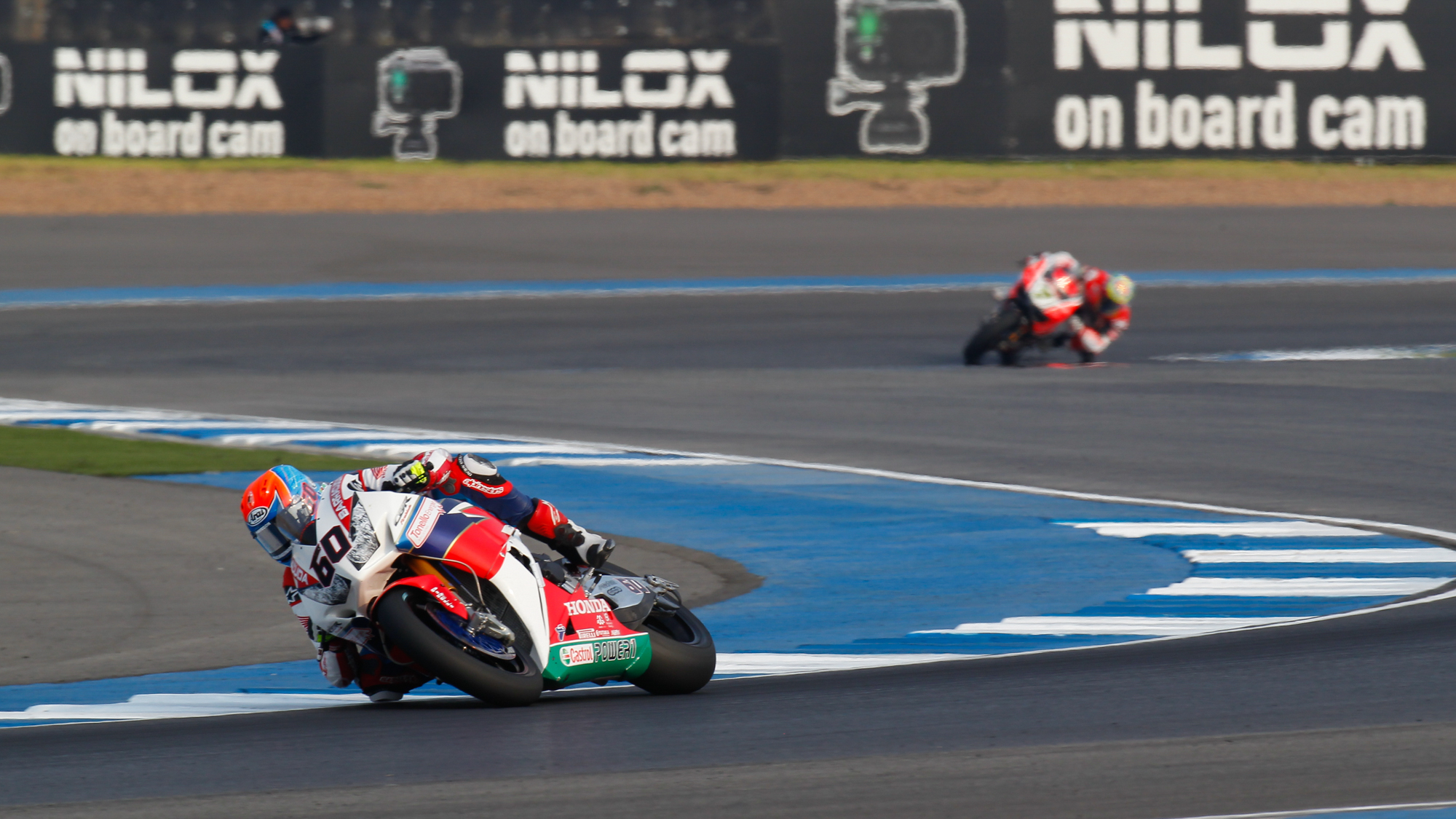 The Kawasaki Racing Team pair got a better start off the line from P2 and P3 and pole sitter Michael Van Der Mark initially dropped back before fighting his way up to back behind Rea. After the Honda rider saved a big wobble, he was left to a lonely ride to P3 to pick up his third podium of the season and maintain his 100% record in 2016. His teammate, 2006 MotoGP Champion Nicky Hayden, suffered a technical problem on lap 11 and was unfortunately forced to retire.
The Ducati duo of Chaz Davies and Davide Giugliano dueled with some incredibly close racing, before Giugliano lowsided out of the race when chasing his teammate down once again. Never having ridden in Buriram, Giugliano's pace was close to that of teammate Davies. The Welshman was less fortunate in Thailand last season and will be encouraged by a P4 result and a good haul of points on a track traditionally not suited to the Panigale R.
Markus Reiterberger had a great rookie ride in Thailand to P5 and was joined in the top ten by Althea BMW teammate Jordi Torres in P8. The Yamaha pairing of Lowes and Guintoli both recovered from some trickier moments earlier in the race to bring the new YZF R1 home in P6 and P7 respectively, with the Aprilia RSV4 completing the top ten with WorldSBK rookies Alex De Angelis and Lorenzo Savadori finishing P9 and P10.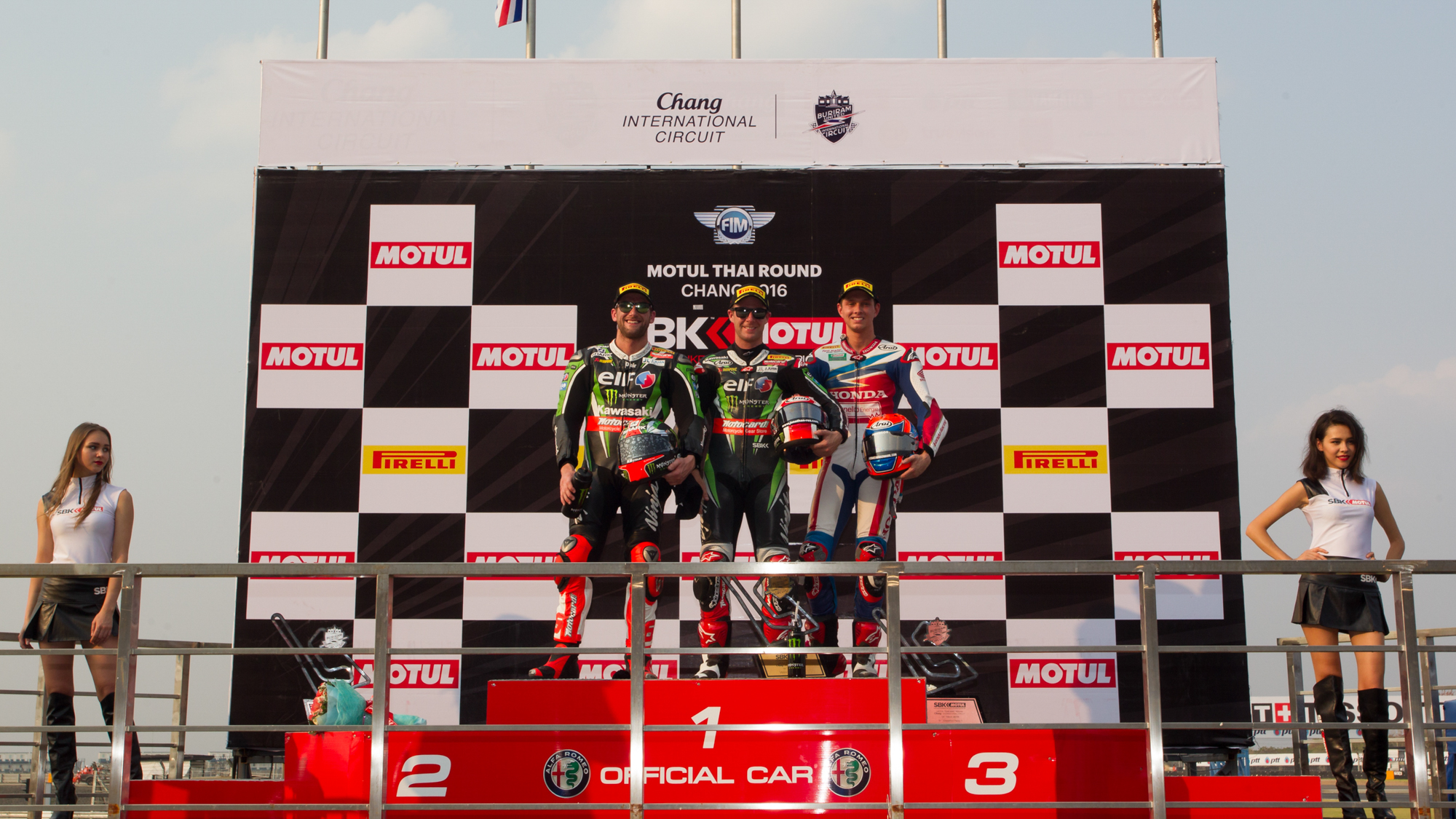 Race 2 will prove another opportunity for the WorldSBK grid to chase more glory tomorrow, with the start set for 4pm local time (9am GMT) and Michael Van Der Mark once again on pole.