Le Français fait retentir La Marseillaise sur le Chang International Circuit.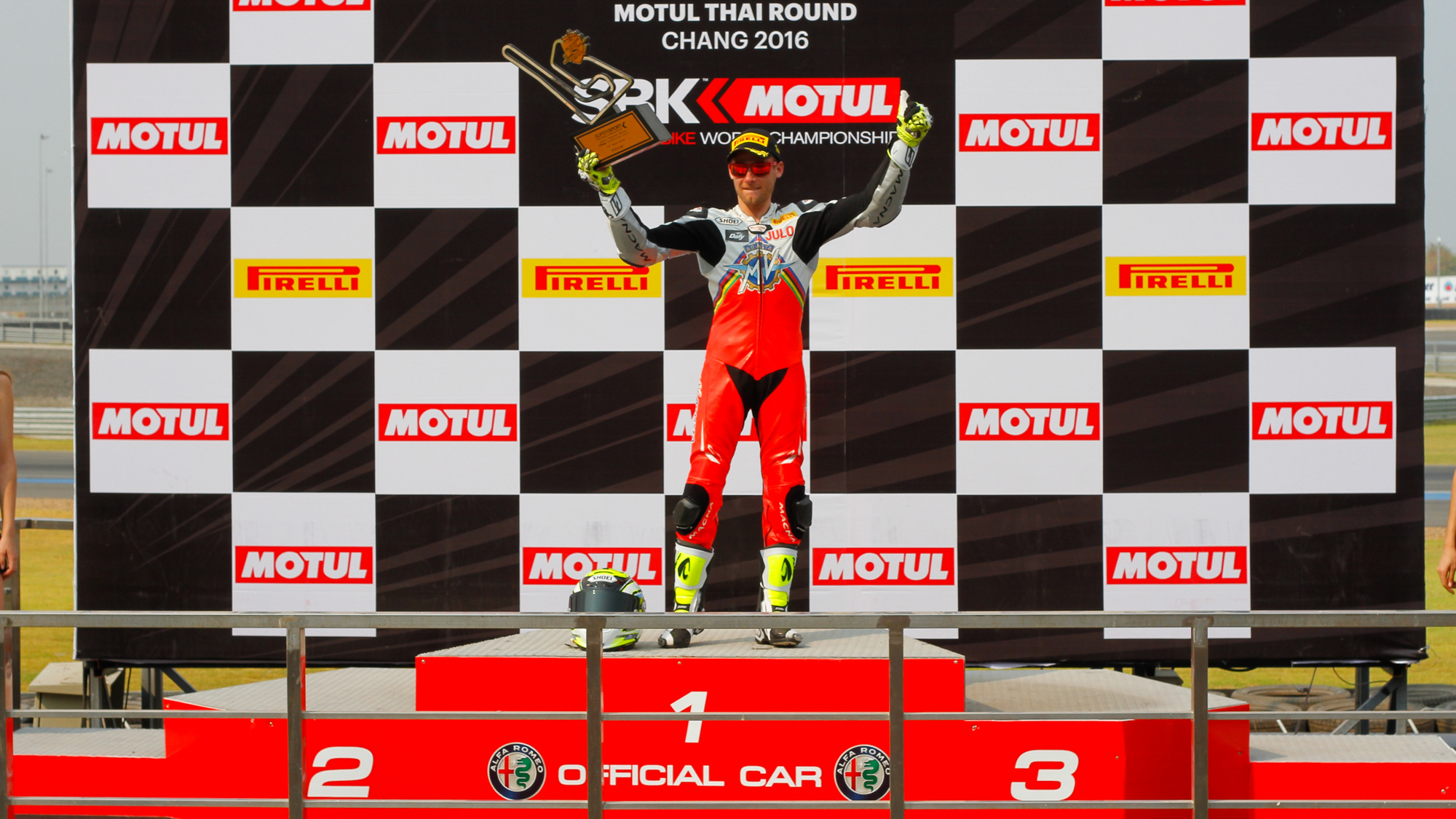 Jules Cluzel remporte la deuxième course de la saison sur le Chang International Circuit. Un an après son abandon sur problème mécanique, le Français s'impose devant Jacobsen et Sofuoglu. Krummenacher termine au pied du podium et conserve la tête du Championnat.
À l'extinction des feux, PJ Jacobsen surgit de la deuxième ligne pour prendre le meilleur départ et virer en tête au premier virage. Après quatre tours, l'Américain pointe en tête avec un peu plus d'une seconde d'avance sur Jules Cluzel et le duo Puccetti mené par Kenan Sofuoglu. Septième sur la grille, Ratthapong Wilairot, leader du vendredi, chute. Le pilote invité se voit contraint à l'abandon.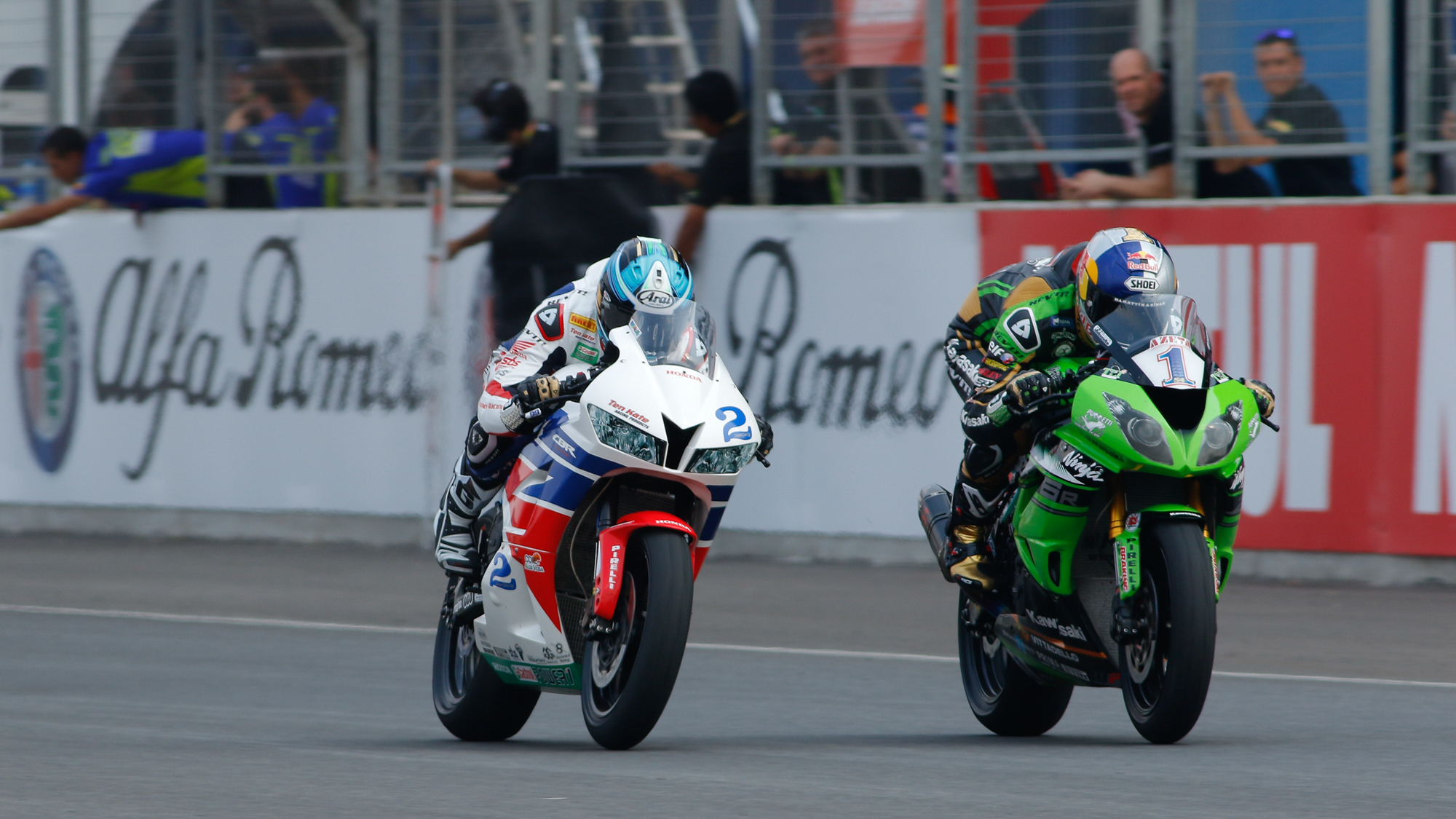 Jacobsen ne parvient pas à creuser l'écart. Alors que le groupe de tête s'échappe, le pilote Honda se retrouve ainsi dans le sillage de la MV Agusta et des deux Kawasaki qui restent en embuscade. Kyle Smith mène le groupe des poursuivants et compte plus de deux secondes sur Krummenacher. Si Cluzel se maintient derrière la Honda, Krummenacher, légèrement gêné par son coéquipier, décide de s'emparer de la troisième position à sept tours du drapeau à damier. Le Suisse roule plus vite que Cluzel et vient ainsi combler l'écart avec le Français accompagné par Sofuoglu.
À l'entame des quatre derniers tours, Cluzel porte une première attaque sur Jacobsen qui réplique aussitôt. La lutte profite à Sofuoglu qui parvient à reprendre l'ascendant sur son adversaire. Alors que Jacobsen élargit, Cluzel prend le commandement de la course à deux tours de l'arrivée. Sofuoglu tente de prendre lui aussi l'avantage sur l'Américain. Le pilote résiste, mais devra s'incliner face au Champion en titre. Krummenacher termine au pied podium.
Kyle Smith complète le top 5 de cette deuxième course WorldSSP devant Alex Baldolini et le transfuge Moto3, Zulfahmi Khairuddin.
Au classement provisoire, Krummenacher conserve le commandement du Championnat WorldSSP avec 38 points devant Jacobsen, Cluzel, et Sofuoglu.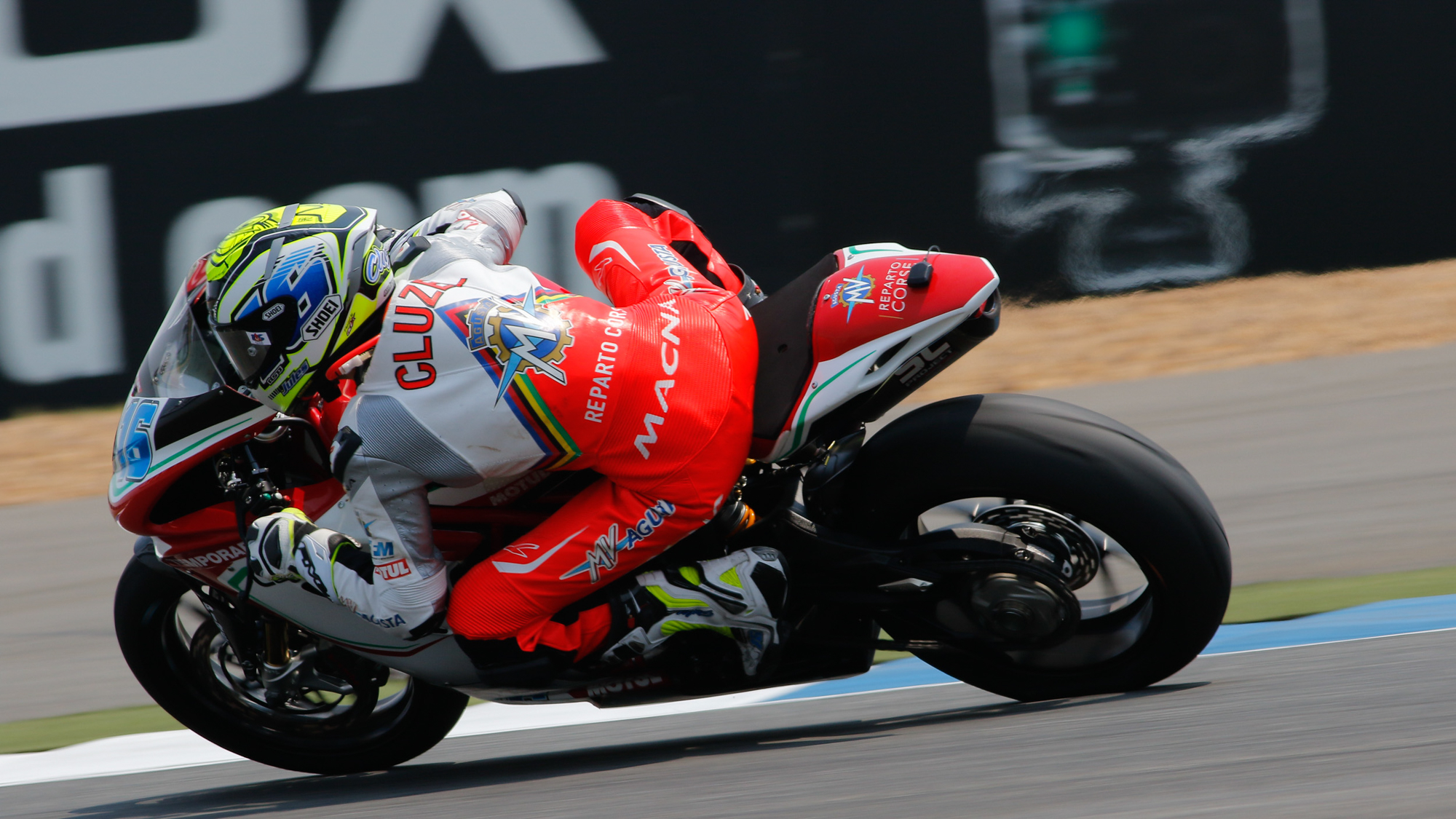 MV Agusta rider comes out on top after four-way fight
Frenchman Jules Cluzel has won the WorldSSP Race at Chang International Circuit, holding off Puccetti rider Kenan Sofuoglu and Honda's PJ Jacobsen . The MV Agusta rider scores his 11th career victory and his first since being sidelined through injury in the latter half of 2015, with the battle a four-way fight between the MV Agusta rider, Jacobsen, Sofuoglu and Krummenacher.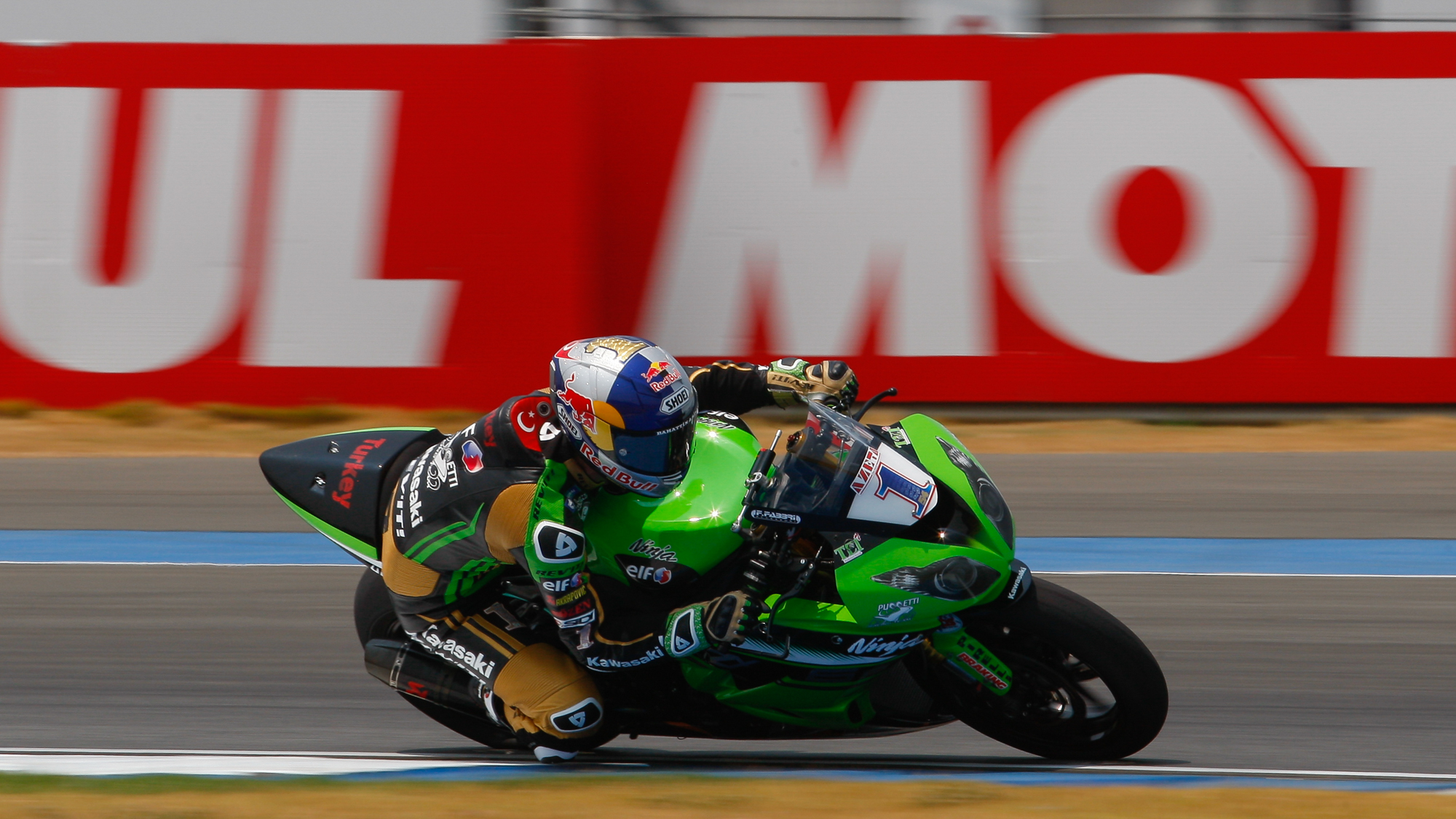 It was PJ Jacobsen from Honda World Supersport Team who took the early lead, leaving the chasing pack lead by Jules Cluzel to hunt his advantage down with the American over a second clear in the initial stages. With twelve laps to go, Cluzel began to eat into the lead and found himself behind the Honda rider and looking for a way through. With ten laps to go, the top four riders of Jacobsen, Cluzel Sofuoglu and Krummenacher found themselves in a four way fight. With a lap and a half to go, Cluzel made his way through on Jacobsen for the lead and reigning Champion Sofuoglu attempted to follow the Frenchman through, leading to contact with Honda rider Jacobsen and three bikes going side by side into Turn 6.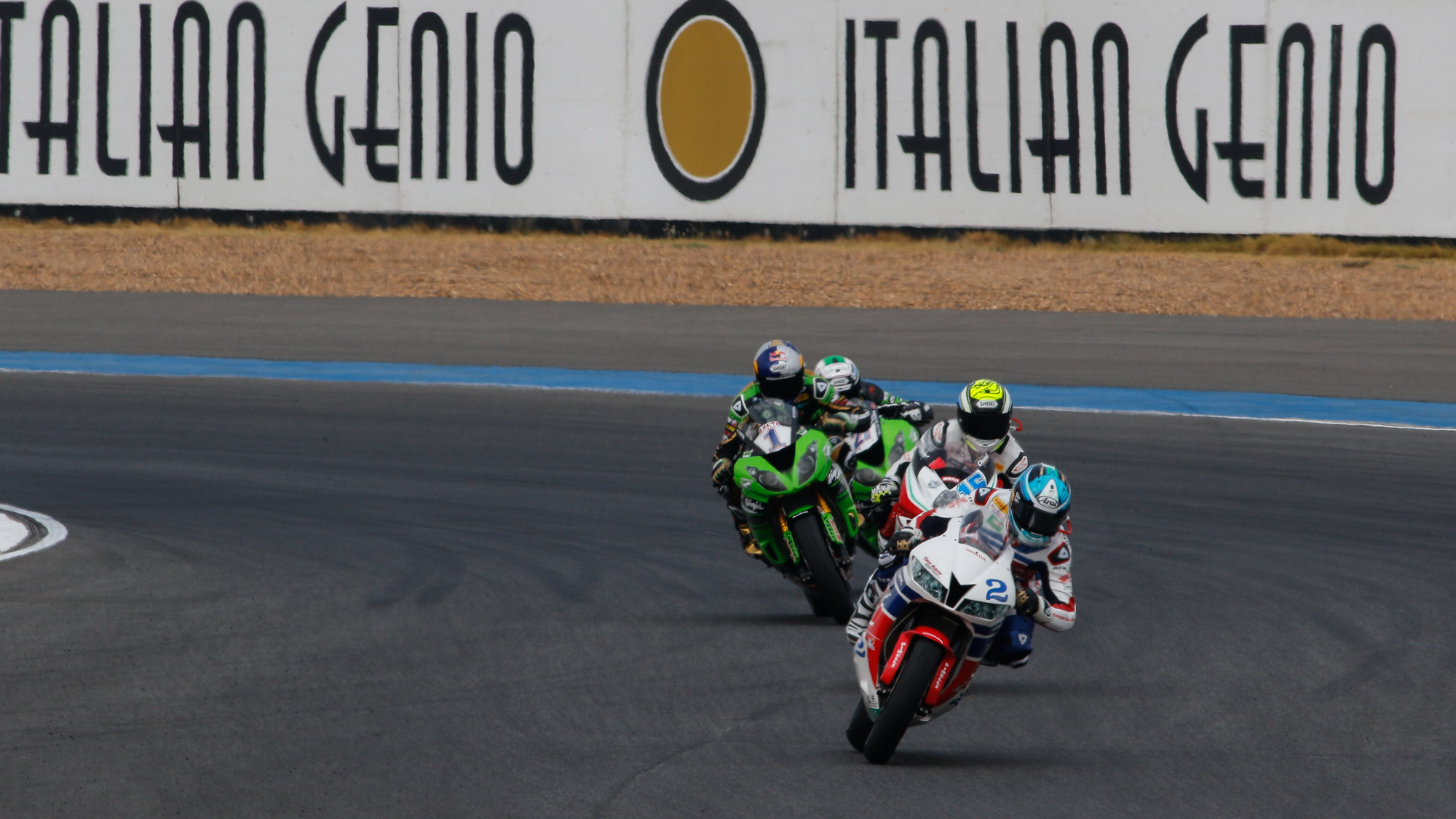 CIA Landlord Insurance Honda's Kyle Smith had a great ride to fifth and was trying to hunt the leading four down, with Alex Baldolini just behind him after an impressive showing in Buriram. Malaysian rider and WorldSSP rookie Zulfahmi Khairuddin, who just missed out on graduating to Superpole 2 on Saturday, came home seventh after a great ride from 13th on the grid, ahead of winner Cluzel's teammate Lorenzo Zanetti. Brit Gino Rea and Czech rider Ondrej Jezek completed the top ten, ahead of wildcard Thai rider Decha Kraisart who had a great ride to 11th for Yamaha Thailand Racing Team.
Last year's 5th place rider and wildcard Ratthapong Wilairot, whose brother claimed victory last year also as a wildcard, showed great pace but unfortunately crashed early in the race and was unable to finish the full count of laps.
The Motul Thai Round proves the first points of the year for great rivals Jules Cluzel and Kenan Sofuoglu after a difficult weekend in Australia. Puccetti rider Randy Krummenacher retains his Championship lead after two rounds, with the next race back in Europe at MotorLand Aragon.