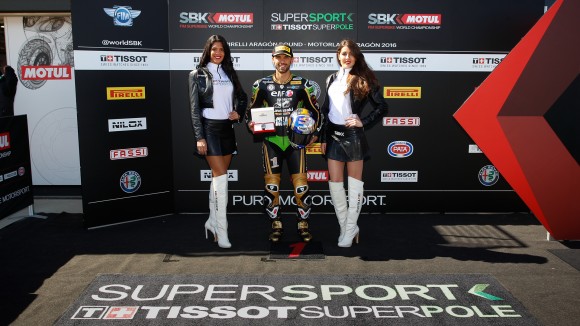 Après un record battu en WorldSBK, la Tissot-Superpole WorldSSP s'est déroulée pour la première fois avec une grille complète à partir de 11h30.
Kyle Ryde s'est sorti indemne d'une chute survenue avec Glenn Scott vendredi. Il souffre seulement de quelques contusions à la hanche. Le Britannique a été le premier à mener le classement avant que le pilote local Nico Terol vienne reprendre l'avantage dans les dernières minutes. C'est l'Ukrainien Ilya Mikhalchik qui a pris l'avantage ESS sur la première moitié de la séance. Terol et l'Italien Alex Baldolini ont ensuite pris le contrôle. Terol a enfoncé le clou pour assurer sa place en Superpole 2 accompagné de l'Italien.
Avec deux pilotes de la FIM Supersport Cup préqualifiés pour la deuxième séance, Axel Bassani et Alessandro Zaccone, la Superpole 2 a d'abord été menée par Cluzel, dominateur dès la première journée.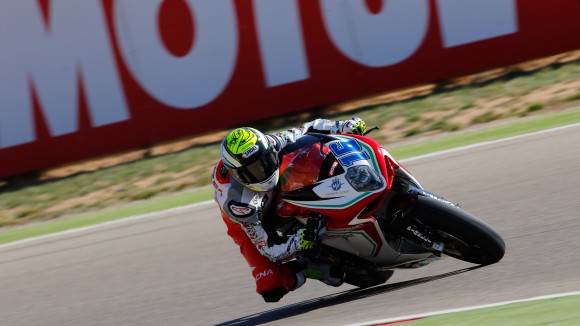 Le Champion en titre Sofuoglu a ensuite pris les devants accompagné de son coéquipier Krummenacher et de la Honda de PJ Jacobsen. Jules Cluzel se retrouve alors relégué en 4e position avant son ultime sortie en piste. Le duo Kawasaki a été en mesure de contenir les assauts de leurs rivaux, privant Jacobsen et Cluzel de la deuxième place.
Cluzel parvient tout de même à se hisser en première ligne et tentera demain de prendre l'ascendant sur son rival turc et le leader du Championnat Krummenacher.
La course aura lieu demain à 11h20, heure locale.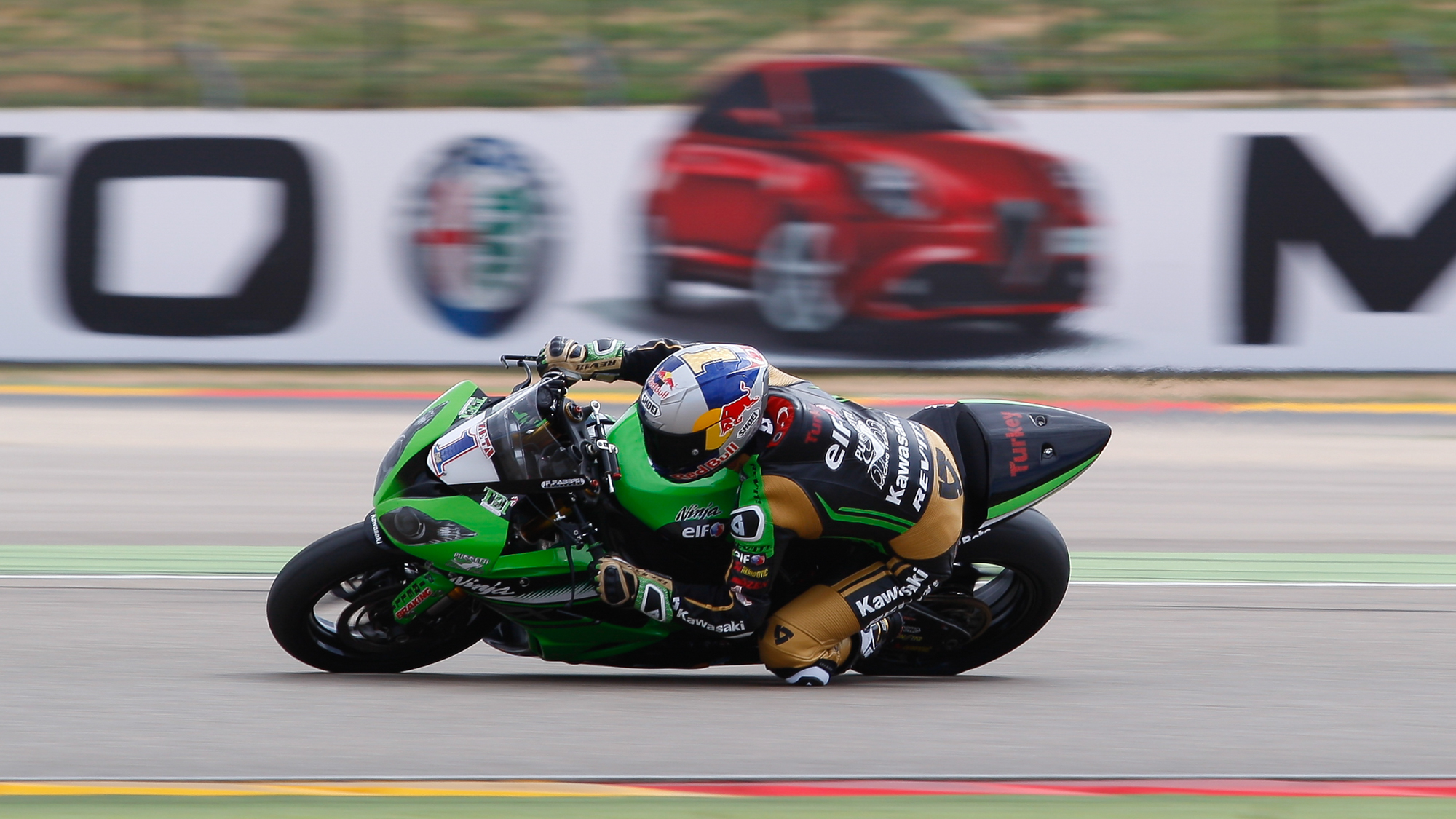 After watching the lap record fall in WorldSBK, Tissot-Superpole 1 got underway for the full European grid of the WorldSSP class at 11:30. After a crash on Friday with Glenn Scott that saw the Brit luckily escape with only a bruised hip, Kyle Ryde was first to top the sheets before local rider Nico Terol better his effort by hundredths. It was then Ukrainian Ilya Mikhalchik from the ESS class who took over, as the early half of the session seemed characterised by run offs. Terol and Italian rider Alex Baldolini then took control of the session. After another quicker lap from Terol that saw him take the top spot by almost half a second advantage, it was the number 88 and number 25 who then remained fastest to gain entry into Superpole 2.
With two riders from the FIM Europe Supersport Cup class making it into that second session, Axel Bassani and Alessandro Zaccone, Superpole 2 started with Cluzel as the benchmark after the French MV Agusta rider put in the best lap on Friday.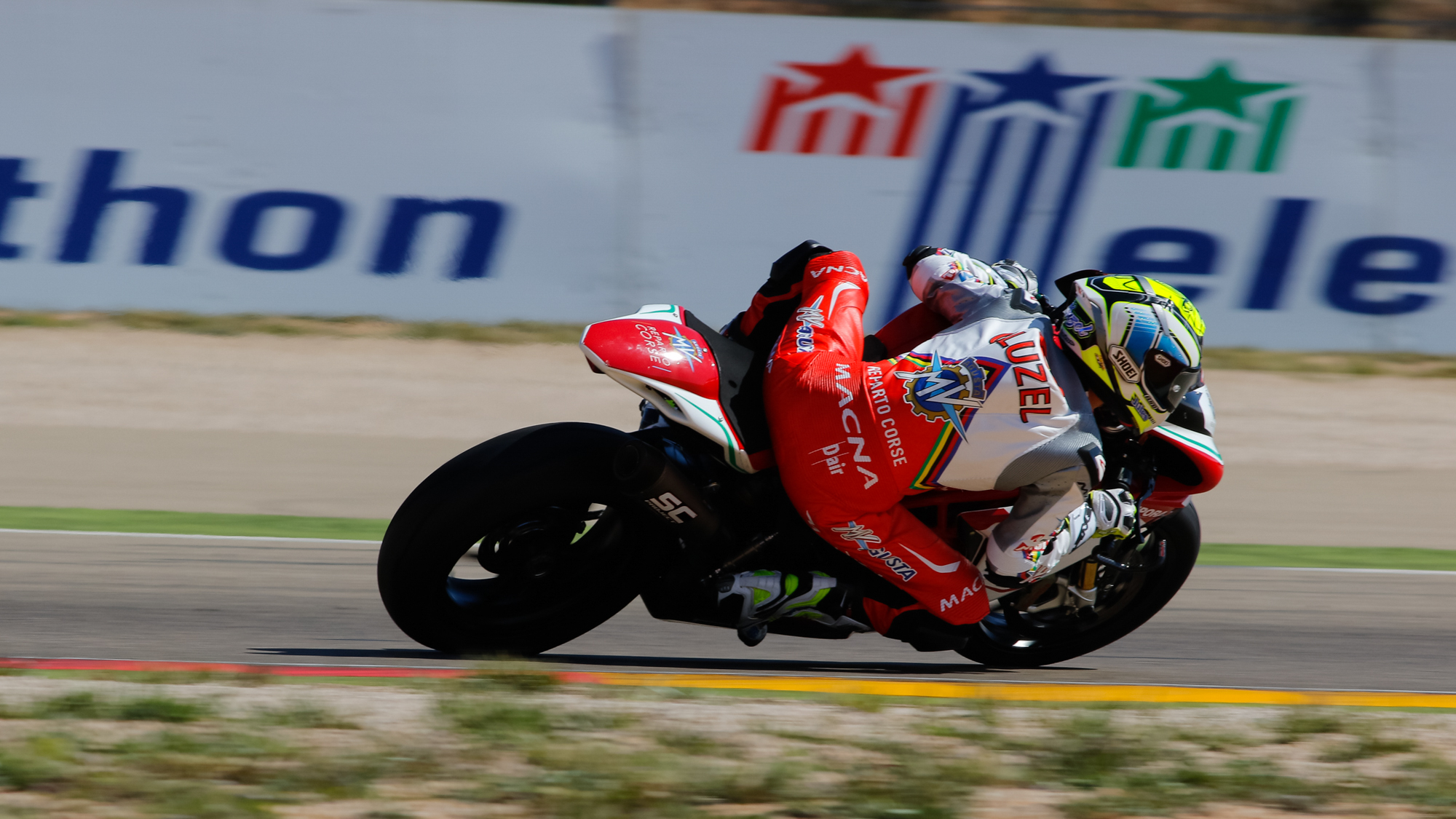 Reigning Champion Sofuoglu set the early benchmark, with teammate Krummenacher in P2 and Honda rider PJ Jacobsen just edging MV Agusta rider Jules Cluzel into P4 before the second push for pole began. With orange sectors for a lot of riders but Puccetti pair Sofuoglu and Krummenacher turning the screens red, it was the reigning Champion who put in the lap for pole and his Swiss teammate denying Jules Cluzel and PJ Jacobsen the chance of P2. Thailand race winner Cluzel did achieve P3 however, for another front row start as both he and Sofuoglu attempt to chase down Championship leader Krummenacher.
Lights go out for the race tomorrow at 11:20am local time (GMT +2).