Après une première séance perturbée par un drapeau rouge, la deuxième séance d'essais libres révèle les pilotes ESS et le vainqueur en Thaïlande.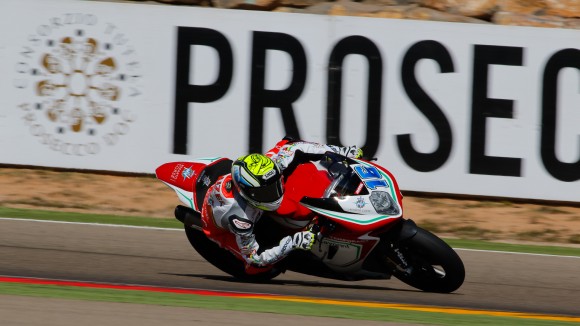 Sous quelques nuages, Jules Cluzel se maintient en tête du classement après avoir déjà mené la première séance ce matin. Il devance pilote FIM Europe Supersport Cup (ESS), Axel Bassani. Le coéquipier de Cluzel, Lorenzo Zanetti, complète le top 3.
Le duo de l'équipe Puccetti Kawasaki, Sofuoglu et Krummenacher, termine la séance aux 7e et 8e positions, respectivement, après avoir occupé le top 3 du classement ce matin. Roberto Rolfo, après un week-end difficile en Thaïlande, se hisse en 4e position devant ses compatriotes italiens Alessandro Zaccone et Christian Gamarino. Zaccone est un autre pilote ESS à briller aujourd'hui.
PJ Jacobsen occupe le 9e temps devant le Britannique Gino Rea qui complète la liste des préqualifiés pour la Tissot-Superpole 2 demain. Nico Terol devra passer par la Superpole 1 pour espérer s'emparer de l'une des deux places disponibles.
La Tissot-Superpole 1 aura lieu à 11h30 ce samedi 2 avril.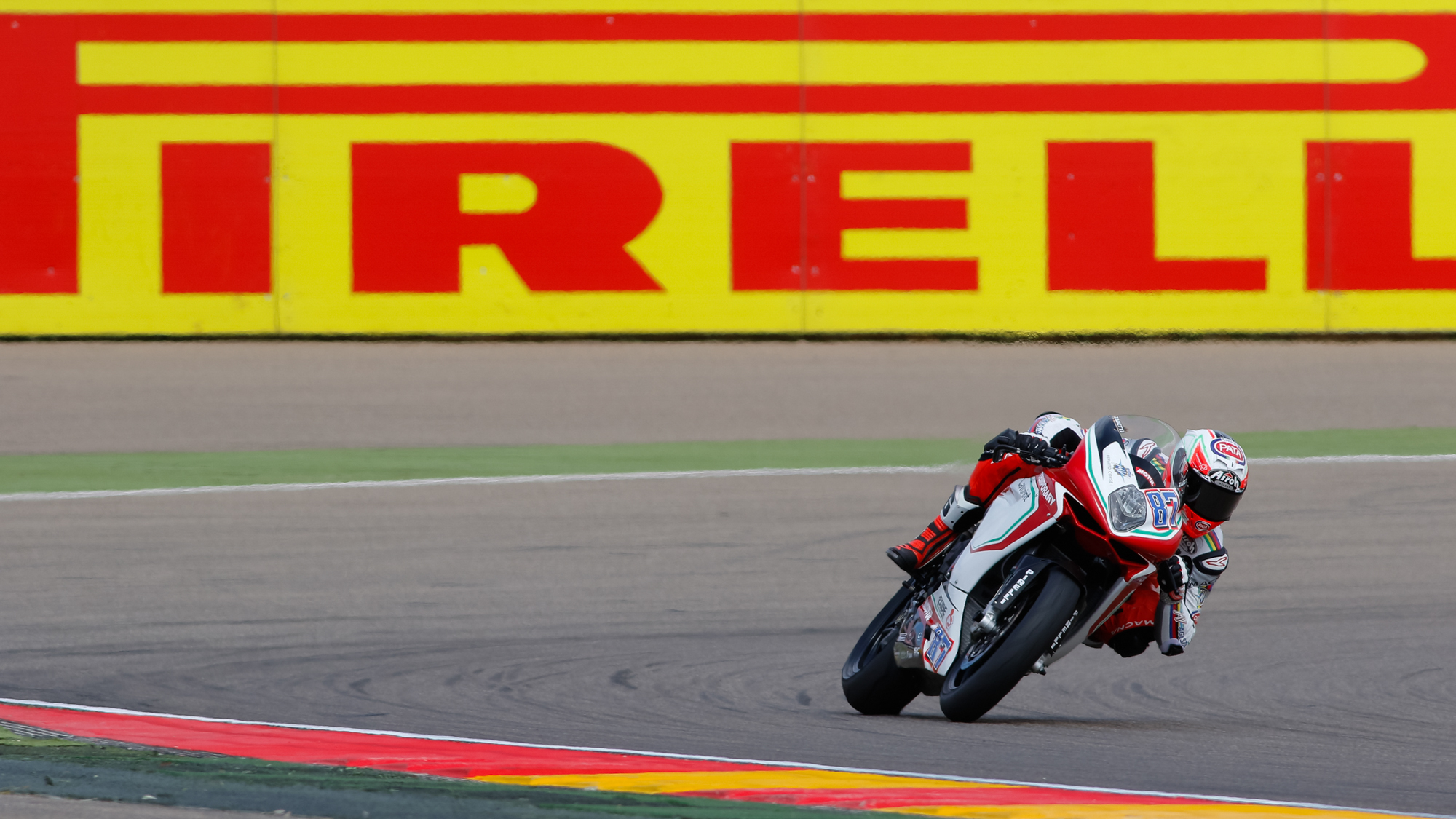 A cloudier afternoon session saw WorldSSP back on track at MotorLand Aragón in Spain, with French MV Agusta rider Jules Cluzel keeping his form from FP1 to go fastest from FIM Europe Supersport Cup (ESS) rider Axel Bassani. Cluzel's MV Agusta teammate Lorenzo Zanetti was third quickest.
Puccetti pair Sofuoglu and Krummenacher ended the session in P7 and P8 respectively after locking out the top three in the morning, and will surely be looking for more pace for the Tissot-Superpole on Saturday.
Roberto Rolfo, after a difficult weekend in Thailand, ended the day in P4 ahead of fellow Italians Alessandro Zaccone and Cristian Gamarino. Zaccone was another ESS rider who shone on their first outing in 2016.
Honda's title contender PJ Jacobsen ended the day in P9, and British GRT rider Gino Rea rounded out the top ten for the day, just ahead of local rider Nico Terol, who will be looking to graduate from Superpole 1 tomorrow to fight for a top grid position at his home round.
The top ten fastest riders from Friday go directly to the Tissot-Superpole 2 session on Saturday, with the rest in Superpole 1 to do battle over the last two spots in the final qualifying session, ready to determine Sunday's grid for the race.
Tissot-Superpole 1 begins at 11:30am local time (GMT +2) on Saturday the 2nd of April.