Le Champion en titre Kenan Sofuoglu a repris le commandement sur une victoire au MotorLand. Les pilotes ESS ont rejoint le WorldSSP pour la première fois cette saison.
Le pilote turc de l'équipe Puccetti s'est relancé au Championnant face à son rival Randy Krummenacher. Jules Cluzel a souffert au guidon de sa MV Agusta pour suivre le rythme. Il termine la course en 4e position derrière Nico Terol qui signe son premier podium en WorldSSP, le premier podium espagnol après David Salom en 2011.
Kenan Sofuoglu s'est élancé depuis la pole position pour imposer son rythme dès le premier virage. PJ Jacobsen s'empare de la deuxième position avant de chuter à l'entame du deuxième virage en perdant l'avant de sa Honda.
Plusieurs pilotes ont souffert de malchance sur les premiers tours à l'image de Roberto Rolfo qui a été contraint à l'abandon sur problème mécanique. Wagner, Licciardi, Rea et Orellana ont tous suivi la même destinée que Jacobsen. Le pilote MV Agusta Lorenzo Zanetti a lui aussi été contraint à l'abandon sur problème mécanique pendant que Sofuoglu prend le large sur Cluzel, Krummenacher et Baldolini. Le pilote italien a cassé son moteur en pleine ligne droite après avoir connu une première alerte dans les premiers tours.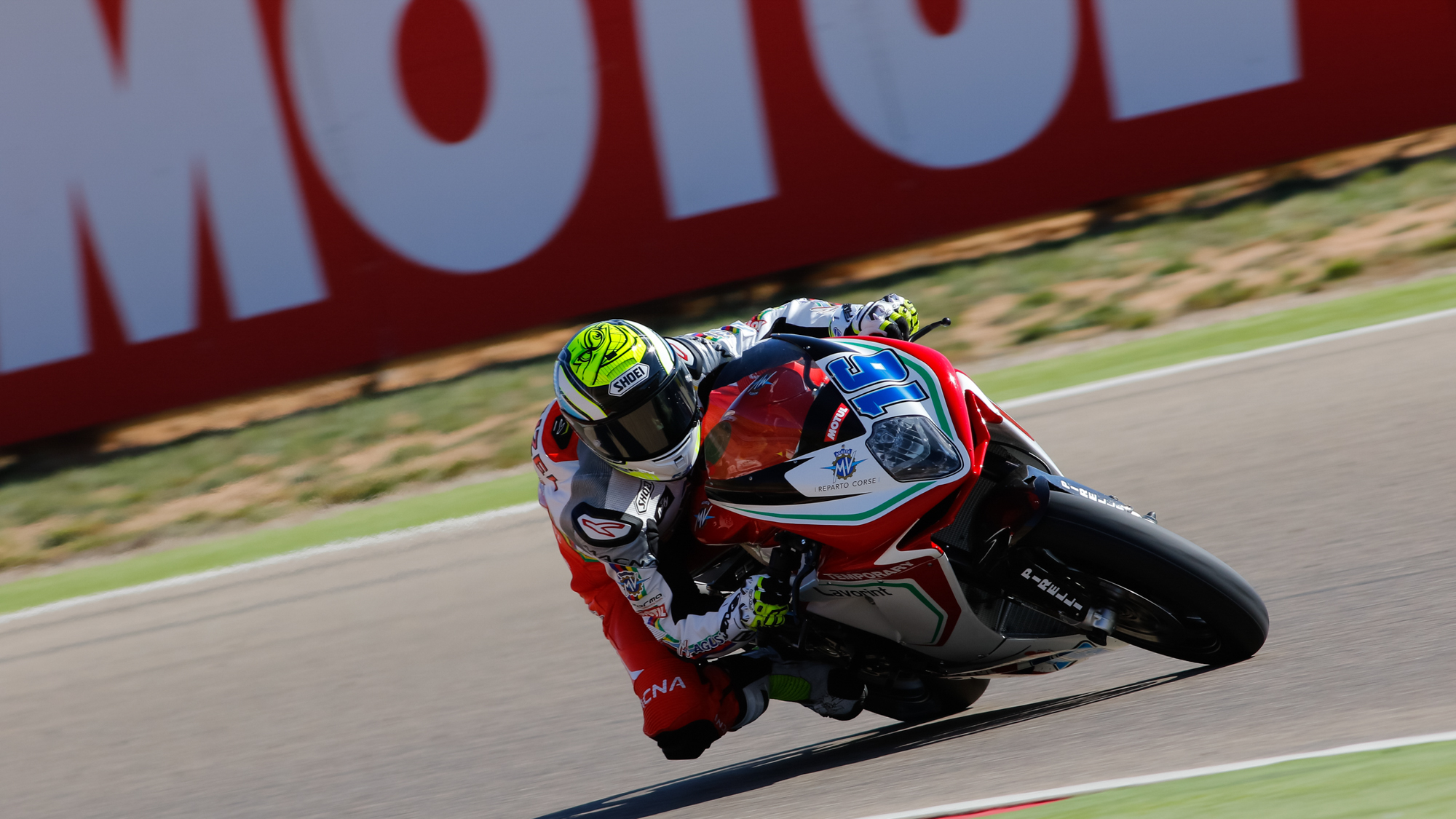 Les pilotes de l'équipe San Carlo Team Italia, Bassani et Zaccone, ont montré le potentiel de la nouvelle FIM Europe Supersport Cup en se battant à la régulière dans le top 5 aux côtés du pilote local Nico Terol. L'Espagnol est parvenu à maintenir les assauts des deux jeunes Italiens pour s'offrir son premier podium.
Le pilote malaisien Zulfahmi Khairuddin qui a commencé la course en 17e position en raison d'un problème sur son cale-pied durant la Tissot-Superpole hier, a fait une incroyable remontée pour terminer la course en 8e position sous le drapeau à damier.
Randy Krummenacher conserve la tête du Championnat après cette course au MotorLand. Le Suisse perd 5 points au Championnat sur Sofuoglu qui continue sa remontée.
Les pilotes WorldSSP seront de retour en piste à Assen dans deux semaines. Une nouvelle chance pour Cluzel et Jacobsen de retrouver la plus haute marche du podium.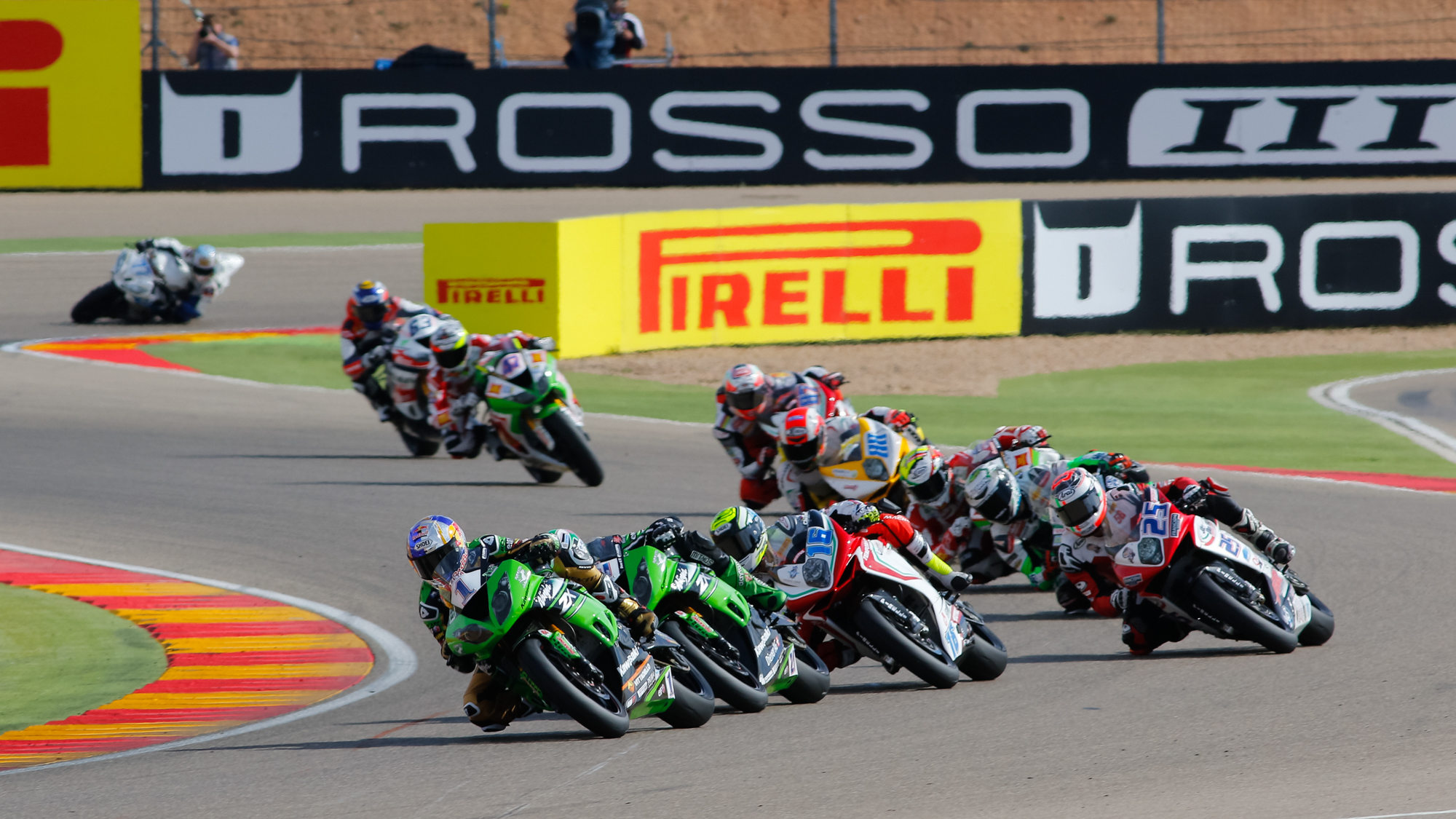 Reigning Champion Kenan Sofuoglu took a commanding victory at MotorLand as the FIM Europe Supersport Cup riders joined the WorldSSP grid for the first European race of the season, with 7 nationalities in the first 8 positions as the flag dropped at the end of the race. Turkish Puccetti rider Sofuoglu cut the Championship lead of his Swiss teammate Randy Krummenacher as fellow contender Jules Cluzel struggled slightly to find pace, crossing the line in P4 just behind home rider Nico Terol, who gained his first podium in WorldSSP.
Pole sitter Kenan Sofuoglu got away in the lead, with Honda rider PJ Jacobsen his closest immediate challenger after a great start for the American. He then attacked for the lead after Sofuoglu ran wide, unfortunately losing the front and sliding early out of the race.
A high rate of attrition in the first few laps saw Roberto Rolfo first forced to leave his 11th place grid spot before the getaway, before a multi-rider incident at Turn 1 saw debris litter the run off area. Wagner, Licciardi, Rea and Orellana all found themselves suffering the same fate as Jacobsen. MV Agusta rider Lorenzo Zanetti was then unfortunately forced to pull off the circuit with a technical problem, as Sofuoglu began to pull away in the lead ahead of Cluzel, Krummenacher and Baldolini. The number 25 of the Italian then pulled off the racing line along the start-finish straight as a plume of smoke from the back of his MV Agusta announced an early end to his race.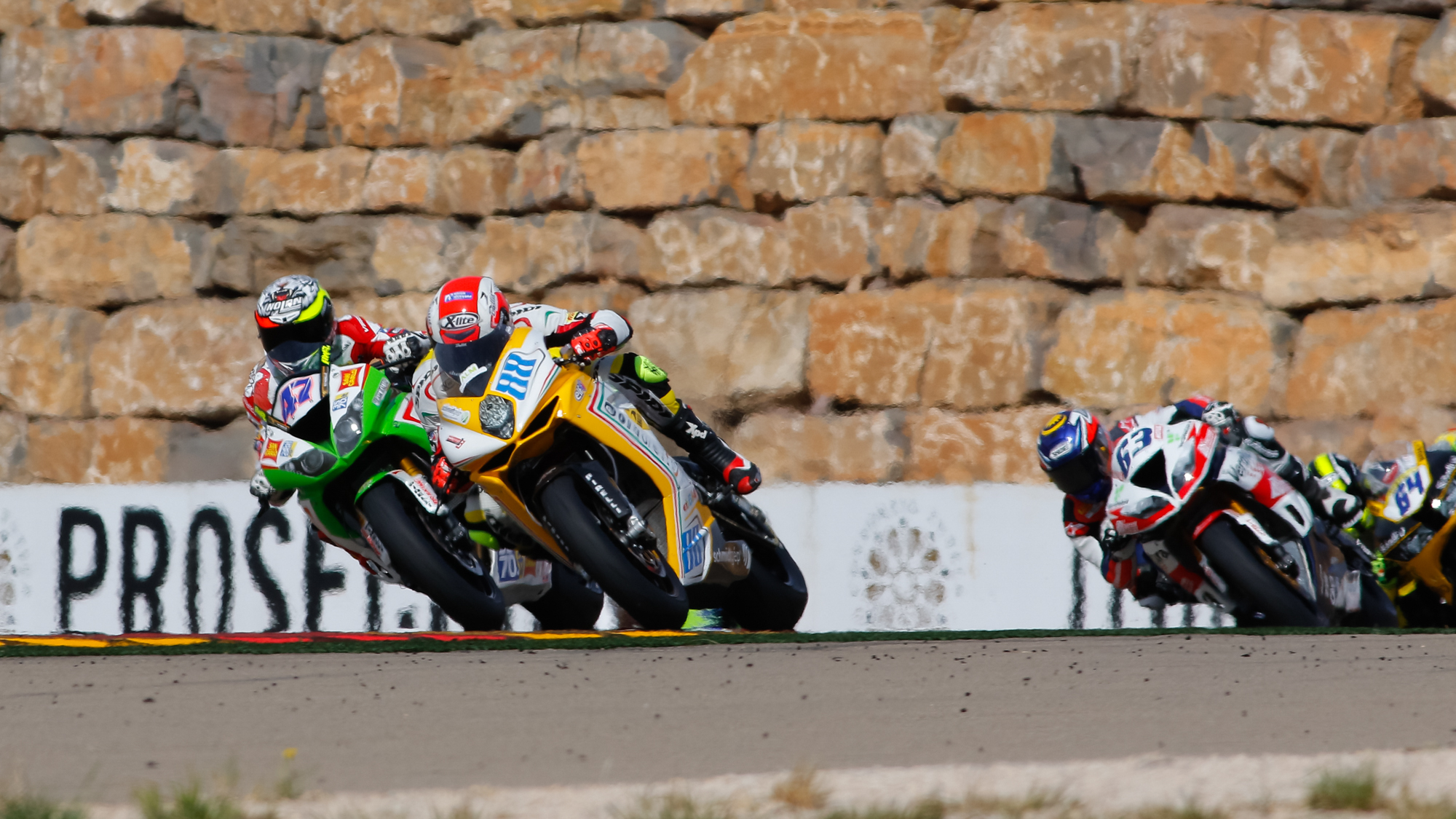 San Carlo Team Italia riders Bassani and Zaccone were the key players from the new FIM Europe Supersport Class as they challenged the regulars in the top 5, with Schmidt Racing's local rider and former 125 Champion Nico Terol getting past both and able to get himself into podium contention before pulling away to find a margin to breathe, crossing the line for his first rostrum of the year.
Malaysian rider Zulfahmi Khairuddin, who had begun the race from 17th after a problem with the foot rest on his Orelac Racing VerdNatura machine in Tissot-Superpole, made progress up into the top 5 before finally crossing the line in 8th for a great haul of points, with teammate Nacho Calero also coming home in the points.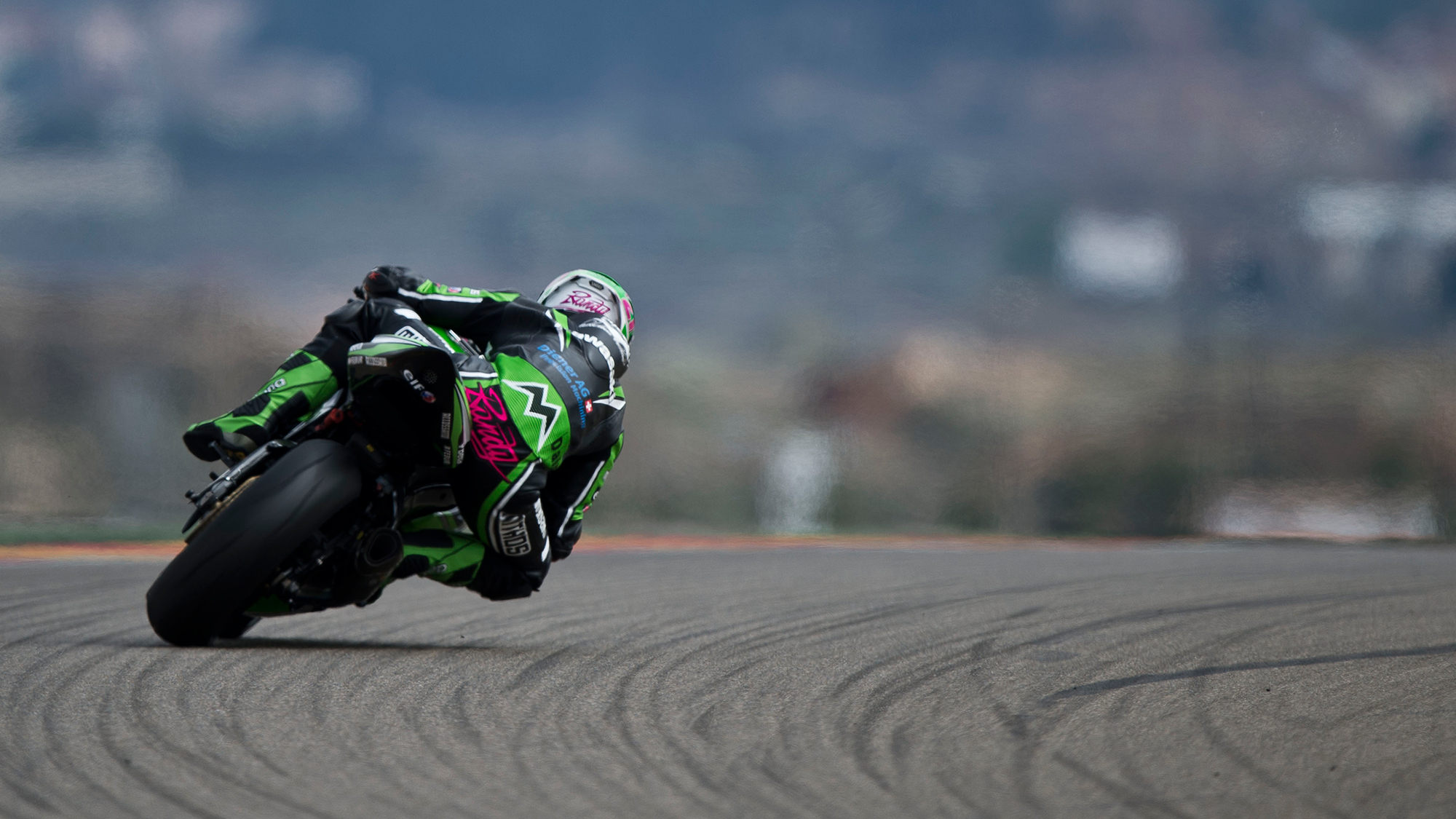 Randy Krummenacher retains his points lead in WorldSSP after MotorLand, with the Swiss rider adding another 20 and forcing teammate Sofuoglu to play catch up. The action will get underway again in two weeks in Assen as Cluzel and Jacobsen look to bounce back and Sofuoglu looks to keep cutting that gap.