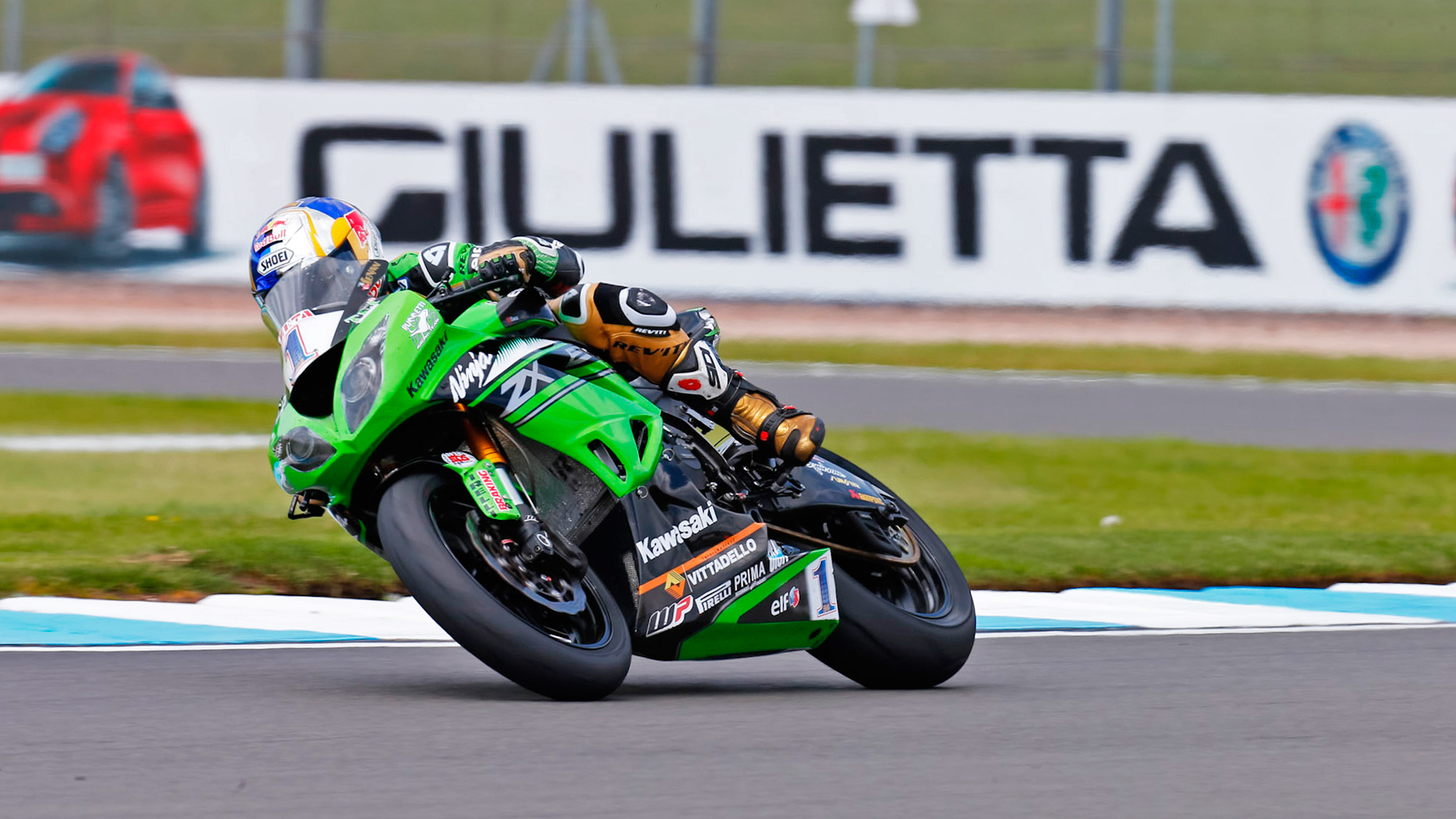 Le Champion WorldSSP signe une nouvelle victoire au #UKWorldSBK
Le plus prestigieux pilote World Supersport de tous les temps - Kenan Sofuoglu - s'est emparé d'une nouvelle victoire en 2016 à Donington Park. Le Turc a seulement perdu le commandement au départ de la course à l'avantage de PJ Jacobsen avant de le reprendre quelques virages plus tard pour ne plus le perdre jusqu'à l'arrivée. L'Américain a rallié l'arrivée en deuxième position devant Randy Krummenacher, coéquipier de Kenan Sofuoglu et débutant WorldSSP.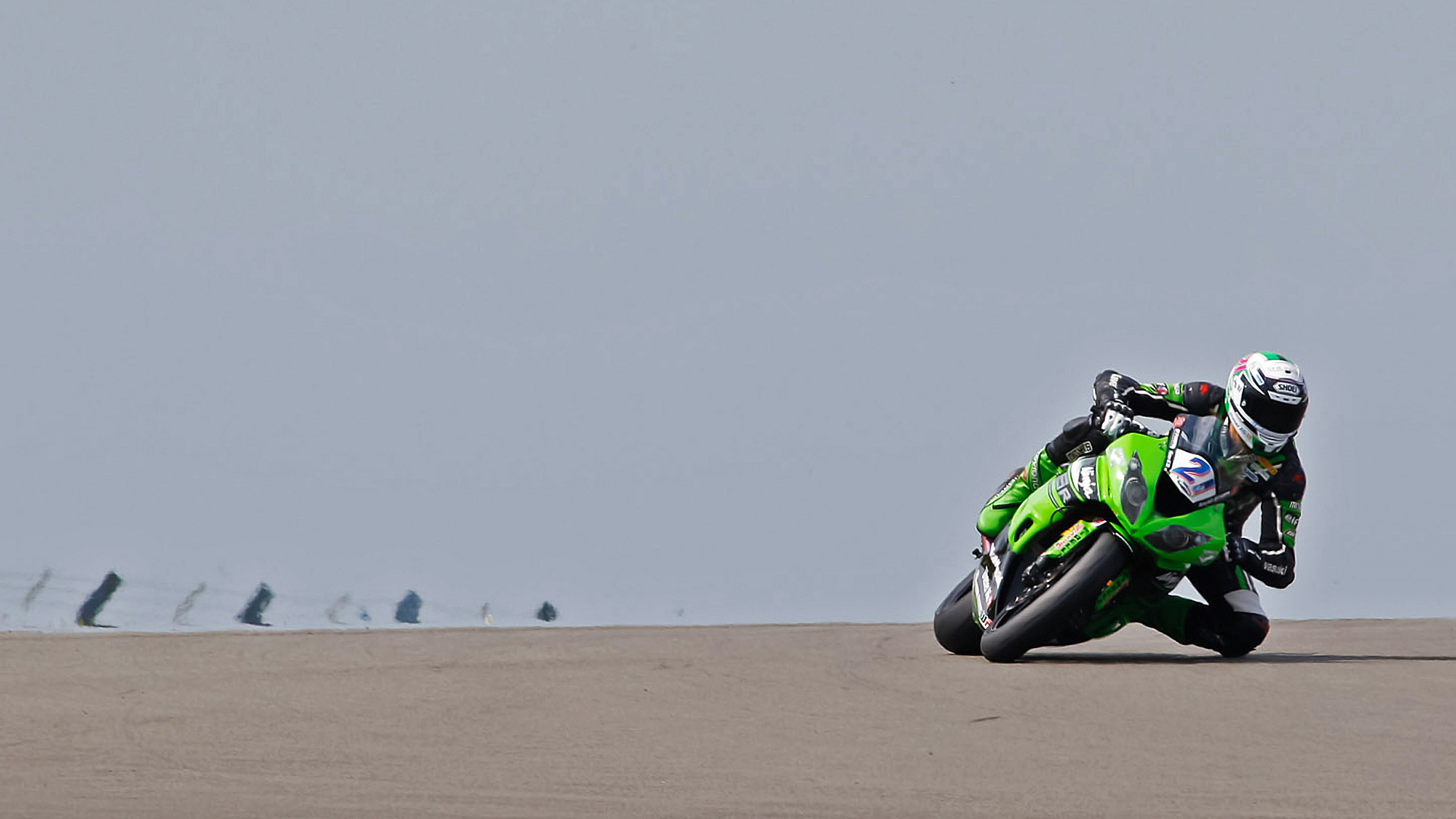 Une lutte britannique a fait rage au pied du podium entre Stapleford et Gino Rea. Rea est toutefois parvenu à prendre l'ascendant sur son compatriote pour la 4e place. Ayrton Badovini s'est battu face au pilote ATK 25, Alex Baldolini. Ils ont été rejoints par le pilote local Kyle Smith.
Le Britannique s'est frayé un chemin vers la 6e place devant Baldolini et une autre MV Agusta, celle de Jules Cluzel, qui a rallié l'arrivée en 8e position. Cluzel a souffert tout le week-end, mais marque de précieux points au Championnat en terminant dans le Top 10 complété par son coéquipier Lorenzo Zanetti.
Le meilleur représentant FIM Europe Supersport Cup est une nouvelle fois Alessandro Zaccone de l'équipe San Carlo Team Italia.
La huitième épreuve WorldSSP de la saison 2016 se tiendra au Misano World Circuit Marco Simoncelli en juin prochain. Sofuoglu tentera de s'approcher d'une cinquième couronne mondiale.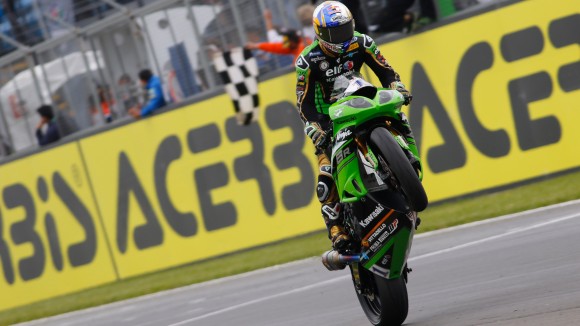 Reigning Champion puts on a masterclass at #UKWorldSB
The most successful World Supersport rider of all time – Kenan Sofuoglu – has taken another win in 2016 in a supreme display at Donington Park in the UK. The Turk lost the lead off the line before hunting down Honda rider PJ Jacobsen to retake the lead and subsequently pulling away from the chasing pack. American Jacobsen crossed the line in P2 for another podium finish, and second Kawasaki Puccetti Racing rider Randy Krummenacher completed the podium in third in another impressive ride in his rookie year in WorldSSP.
A battle of the Brits raged just behind the podium finishers as front row starter Luke Stapleford battled Friday's fastest Gino Rea, before GRT rider Rea managed to pull away and bring his MV Agusta home in P4, just ahead of the Triumph of Stapleford on home turf. Lorini rider Ayrton Badovini, after an amazing duel to the finish in Sepang, dueled once again at Donington but this time with ATK 25 rider Alex Baldolini. The duo were then joined in the fight by local rider Kyle Smith.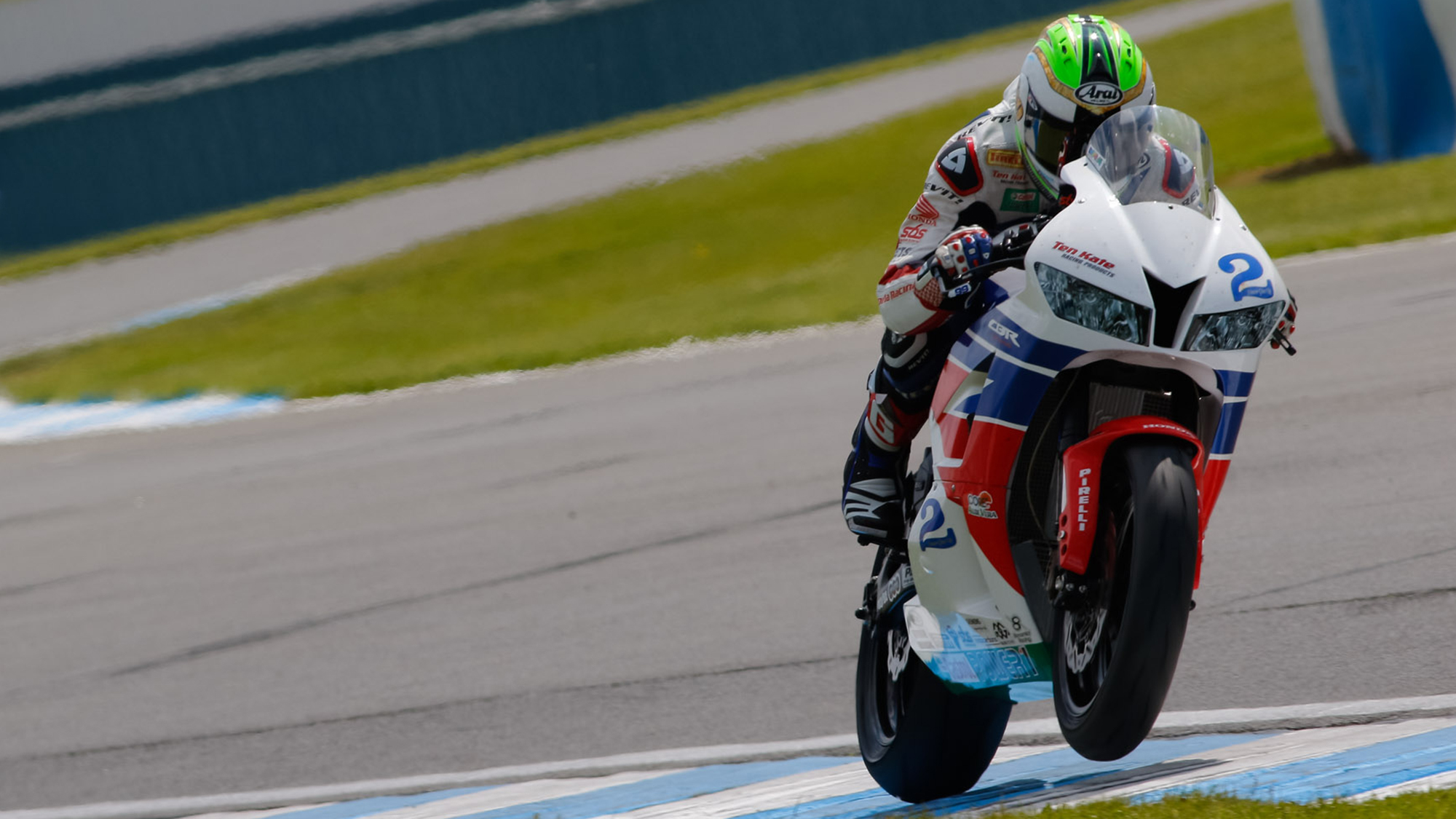 CIA Landlord Insurance Honda rider Smith, who won the race in Assen, got past Badovini with only a handful of laps remaining, then setting his sights on next Italian Baldolini. The Brit managed to fight off both to cross the line in P6 for another good haul of points, with Baldolini just behind him and a last minute move from MV Agusta Reparto Corse rider Jules Cluzel seeing the Frenchman take P8 from Badovini on the final lap. Cluzel had a difficult qualifying and is suffering effects from his crash in Jerez in 2015, with the result proving an impressive comeback ride for the Frenchman to finish in the top ten.
Lorenzo Zanetti, after a duel with his MV Agusta teammate Cluzel, completed the top ten for the Italian marque. The top FIM Europe Supersport Cup rider at Donington Park was once again Alessandro Zaccone for San Carlo Team Italia, with the young Italian impressing in his debut WorldSSP outings.
Round 8 will see WorldSSP back out to battle at Misano World Circuit Marco Simoncelli on the Riviera di Rimini in June, as Sofuoglu sets his sights on the ever-closer fifth WorldSSP crown.