Le Français partira en pole pour la deuxième année consécutive à Barcelone, où il visera aussi une nouvelle victoire après celle de 2015.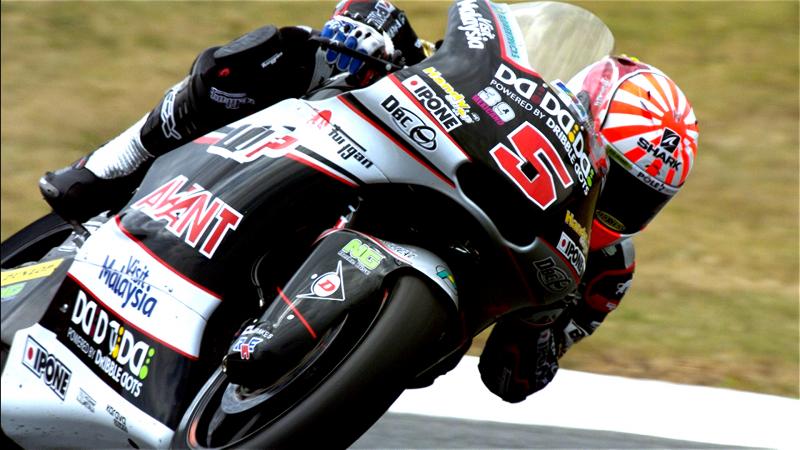 Johann Zarco (Ajo Motorsport) a signé sa première pole position de l'année en dominant les qualifications pour le Grand Prix Monster Energy de Catalogne, une épreuve qu'il avait remportée en partant déjà en tête de la grille en 2015.
Étant actuellement quatrième au Championnat, à dix-sept points du leader, Sam Lowes (Federal Oil Gresini Moto2), le Champion du Monde en titre tentera dimanche de s'imposer à Barcelone pour la seconde année consécutive et partagera la première ligne avec les deux pilotes qui le précèdent au classement général, Álex Rins (Páginas Amarillas HP 40) et Tom Lüthi (Garage Plus Interwetten).
Parvenu à coiffer Zarco au poteau lors des essais libres du samedi matin, Rins a cette fois-ci échoué à 0.035s du Français, qui n'avait plus été en première ligne depuis l'épreuve d'Austin.
À trois dixièmes de seconde de Zarco, Lüthi prendra la troisième place sur la grille Moto2™ de Montmeló pour la troisième fois de sa carrière. Les deux fois précédentes, en 2010 et 2012, le Suisse avait fini la course à la deuxième place.
Tombé dans le virage n°9, Lowes a perdu un temps précieux mais sera tout de même en deuxième ligne, à la cinquième place, entouré de Takaaki Nakagami (Idemitsu Honda Team Asia) et d'Axel Pons (AGR Team).
Álex Márquez (Estrella Galicia 0,0 Marc VDS), dont le coéquipier Franco Morbidelli a chuté à deux reprises, Lorenzo Baldassarri (Forward Team) et Marcel Schrötter (AGR Team) se retrouveront quant à eux sur la troisième ligne.
Johann Zarco will start from pole position for the first time since lifting the world title in Japan back in 2015.
Conditions remained stable for Moto2™ Qualifying at the Gran Premi Monster Energy de Catalunya, not too hot and not too cold. The field picked up immediately where they left off and resumed working on refining the settings of their 600cc machines. During Free Practice 3 Johann Zarco (Ajo Motorsport) and Alex Rins (Paginas Amarillas HP 40) were a step above, but their half-second advantage vanished in Qualifying.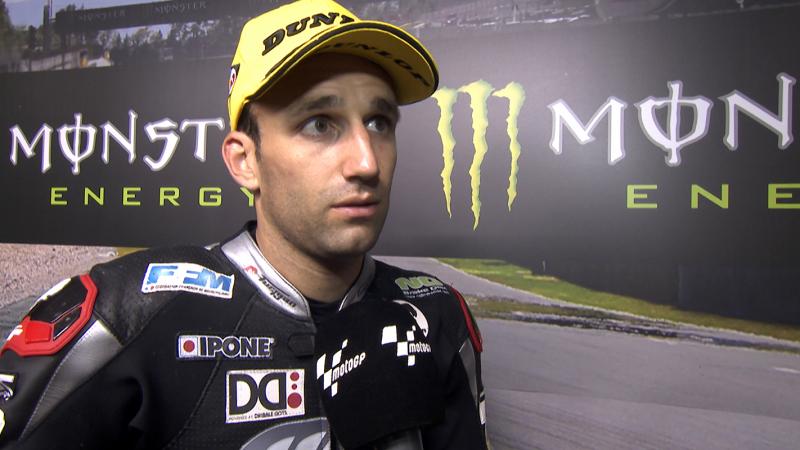 Zarco: "I like the track"
Johann Zarco's pole position time came relatively early in the session, the French rider setting a 1'49.179 on his eighth lap. This would prove to be the fastest time of the day, 0.5s quicker than he had gone the previous session. In 2015 Zarco also took pole position in Barcelona, making this the first time in his career that he has taken back-to-back poles at the same track. His pole in 2015 would provide the perfect launch pad for Zarco who went on to take victory. Can he do it again on Sunday?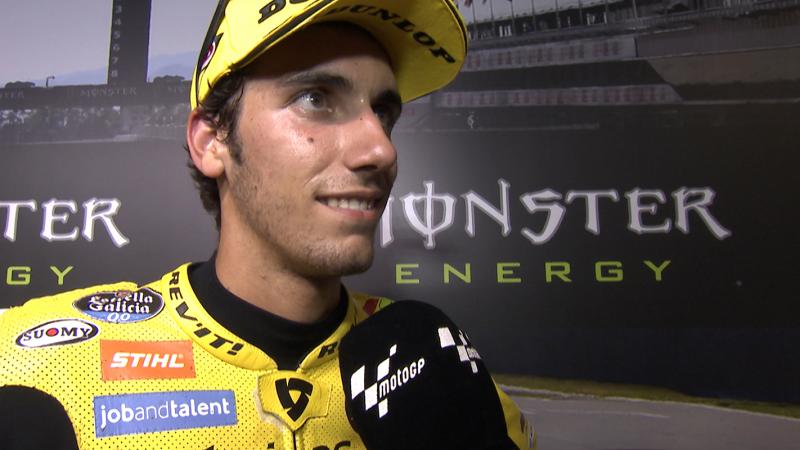 Rins: "I will try to do my best for Luis"
Although their advantage wasn't as big, Zarco and Rins remained as the two quickest riders, Rins only 0.035s off pole. For the fourth time in 2016 Rins will line up on the front row, continuing a pattern of taking a front row at every second race. Rins is the only Spanish rider inside the top five and is out to deliver the home fans a good result. He is only two points off the championship lead and could very well see himself leading the championship after the race if he finishes ahead of Lowes.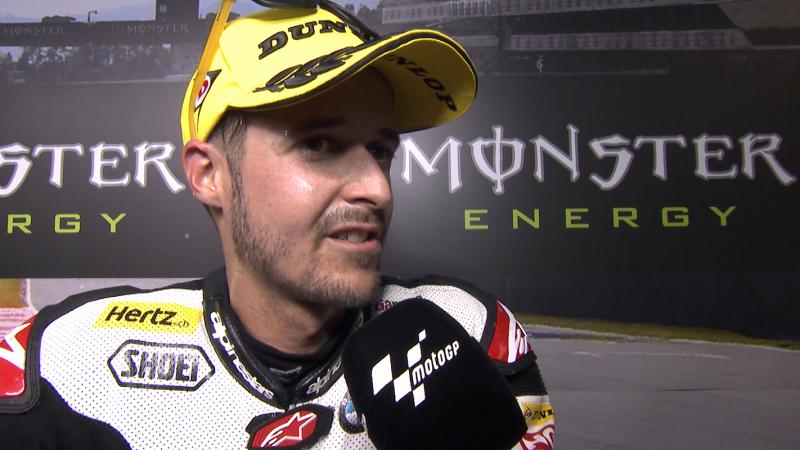 Luthi: "We made good steps forward"
Third place on the grid went to Thomas Luthi (Garage Plus Interwetten), who is currently third in the World Championship standings. The Swiss rider ended 0.293s back on pole position, both Zarco and Rins having just a slight edge over him. Luthi took his maiden front row of 2016 in Le Mans at round five, going on to finish on the podium.
Takaaki Nakagami (Idemitsu Honda Team Asia) will begin Sunday's 23 lap race from fourth, ahead of Sam Lowes (Federal Oil Gresini Moto2). The Brit had a difficult session, crashing at Turn 9 with 20 minutes of the session remaining. His team did a brilliant job to get his bike repaired and send him back over, unfortunately traffic saw Lowes unable to set a final flying lap.
Axel Pons (AGR Team), Alex Marquez (Estrella Galicia 0,0 Marc VDS), Lorenzo Baldassarri (Forward Team), Marcel Schrotter (AGR Team) and Sandro Cortese (Dynavolt Intact GP) made up the top ten. As is now typical in the intermediate class, times were ridiculously tight with a second dividing the top 14.
Franco Morbidelli's (Estrella Galicia 0,0 Marc VDS) Saturday proved a difficult one. The Italian had crash in Free Practice 3 and his Qualifying session got off to a similar start, coming off at Turn 3 for the second time in 24 hours. His team worked to their maximum to repair the bike, allowing him to return to track. Unfortunately this was followed by an even bigger crash at Turn 9, ending his session. Morbidelli was unharmed and will start Sunday's race in 18th.
Danny Kent (Leopard Racing) also suffered a fall, coming off at Turn 5. He was uninjured.
Moto2™ action begins at 09:10 Local Time on Sunday with 20 minutes of Warm Up. Racing begins at 12:20 Local Time.