Le team officiel de Yamaha s'est réuni lundi à Barcelone afin de lancer sa saison 2016.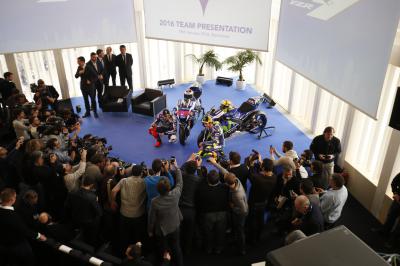 Le team Movistar Yamaha MotoGP a lancé sa saison 2016 lundi à Barcelone, où Jorge Lorenzo, le Champion du Monde en titre, et son coéquipier Valentino Rossi ont dévoilé la nouvelle livrée que la YZR-M1 revêtira cette année.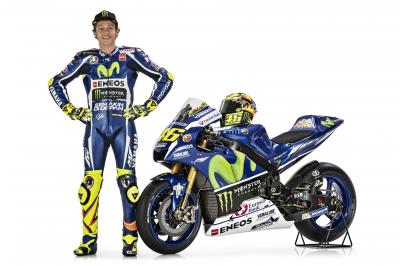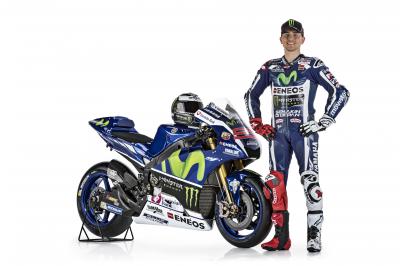 Après avoir remporté les titres de Champions du Monde Pilote, Team et Constructeur en 2015 mais aussi connu quelques moments de tension entre ses deux pilotes, le team Movistar Yamaha MotoGP ne connaîtra pas de changement majeur cette année, comme l'explique le directeur général de Yamaha Motor Racing, Lin Jarvis : "Il n'y a aucun raison de mettre un mur dans le garage. L'une de nos forces est le fait que le team travaille très bien dans l'ensemble, les pilotes sont des coureurs individuels mais l'équipe de mécaniciens et d'ingénieurs est un collectif qui travaille bien. Si nous mettions une barrière, ce serait aux dépens du team, des pilotes et de l'électronique. C'est maintenant dans le passé et comme je l'avais dit l'an dernier, nous comprenons que nos deux pilotes se battent l'un contre l'autre. Comme Jorge l'a dit, si Valentino reste son principal adversaire pour le championnat, ce sera une bonne chose parce que Yamaha sera devant. C'est notre principal objectif : battre nos adversaires.
L'arrivée d'un nouveau fournisseur de pneus, Michelin, et les changements appliqués au règlement technique représentent d'autre part de nouveaux défis à relever pour la marque aux trois diapasons. Kouichi Tsuji, leader du groupe Yamaha MotoGP™, a ajouté : "Notre travail de développement a toujours pour but de nous permettre de gagner. Nous travaillons actuellement sur la moto pour en tirer le maximum. Cela signifie que notre plus gros challenge sera de travailler avec le logiciel unique et les nouveaux pneus. Il s'agit de voir comment régler notre moto pour tirer les meilleures performances des deux parties, c'est un nouveau challenge pour nous."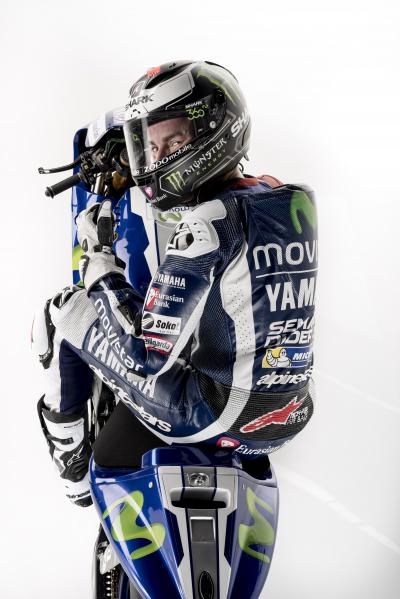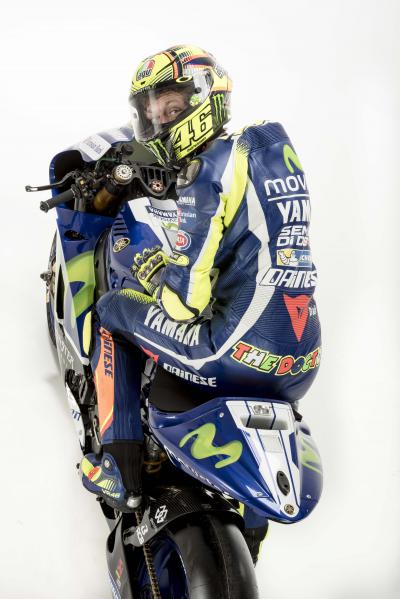 Titré pour la troisième fois en MotoGP™ l'an dernier au terme d'une saison riche en suspense, Jorge Lorenzo conservera le numéro 99 cette année pour défendre sa couronne et se veut optimiste mais prudent : "J'ai eu la chance de faire ma première année en MotoGP sur Michelin en 2008 mais je ne me rappelle plus vraiment des sensations. Je sais cependant que ces pneus s'utilisent d'une façon différente des Bridgestone. Il faut anticiper le freinage, relâcher les freins un peu plus tôt. Théoriquement ça pourrait être quelque chose de mieux pour moi mais nous ne le saurons pas avant d'avoir roulé sur différents circuits et d'avoir passé plus de temps sur ces pneus. Nous avons demandé à Yamaha d'améliorer l'électronique et à Michelin d'améliorer le pneu avant. Nous avons demandé à Yamaha de mieux comprendre l'électronique et de voir comment nous pourrions avoir une solution qui soit aussi proche que possible de celle de l'an dernier."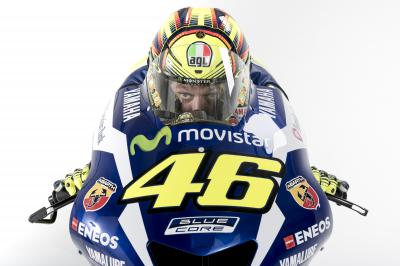 De son côté, Valentino Rossi visera à nouveau le dixième titre mondial dont il était passé si près en 2015 et est bien conscient du travail qui l'attend : "Les pneus Michelin sont très différents des Bridgestone, surtout en ce qui concerne les réglages. Comme nous l'avons vu par le passé lorsque nous étions passés des Michelin aux Bridgestone, nous avions dû faire beaucoup de changements pour les réglages. Nous avons besoin d'un peu de temps pour trouver le bon équilibre et je pense que le travail réalisé cet hiver sera important pour comprendre comment utiliser le pneu Michelin et essayer d'améliorer le feeling à l'avant. Nous devons évaluer notre niveau sur ces pneus face aux autres constructeurs parce que notre moto était très bonne l'an dernier avec les Bridgestone, elle était très équilibrée. Maintenant il va être dur de faire de même avec Michelin."
Le team et les pilotes vont maintenant finir leurs préparatifs pour le premier Test Officiel de l'année qui aura lieu à Sepang, en Malaisie, début février.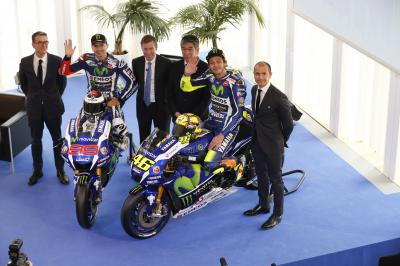 The factory Yamaha team gathered in Barcelona to show off what their 2016 bikes will look like as they aim to repeat their 2015 success.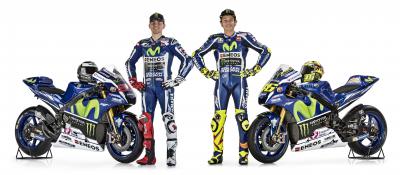 Movistar Yamaha MotoGP revealed their 2016 MotoGP™ World Championship machine on Monday in Barcelona. The factory Yamaha team were the first to show off their new bike as the build up to 2016 continues. It is a year of changes for MotoGP™ riders and teams as new technical regulations are introduced, including common software and a change to Michelin tyres.
After an incredible 2015 season where the Movistar Yamaha MotoGP team finished a near perfect first and second in the championship, Yamaha's Lin Jarvis remained adamant that nothing will change and the focus will remain the same: "There's no reason to put a wall in the garage. One of our strengths is the fact that the team work really well together, the riders are individual competitors against themselves but the team of mechanics and engineers all work really well together. If we put a barrier between them it will be to the deficit of the team, the riders and the engineers. This is a thing of the past and as I said last year, we understand both riders are competing against each other. As Jorge said, if Valentino is his main competitor for the championship then it's a good thing, it means Yamaha are at the front. That's our main goal: to beat our competitors."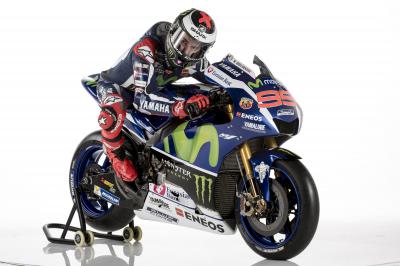 The changes in software and tyres present manufacturers in the MotoGP™ World Championship with a big challenge, factories are working tirelessly to prepare the bikes for the first race of the season in Qatar. Yamaha's MotoGP™ group leader, Kouichi Tsuji, was clear on the challenges during the factory team's launch: "We always develop the bike to win races. Now, we work and develop the bike to make the tyre perform as well as possible. That means the biggest challenge will be the common software and the tyre, how we can setup both together to make the tyre perform as much as possible, that's a new challenge for us."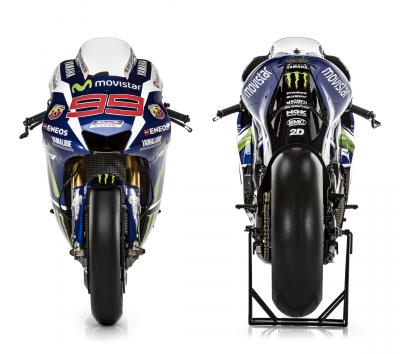 MotoGP™ World Champion Jorge Lorenzo elected to retain his iconic number 99, ready to face the new season and defend his crown. Having completed only a handful of laps with the new tyres and electronics, Lorenzo is cautiously optimistic: "Well I've been lucky that in 2008 I had my first year in MotoGP on the Michelin, I don't remember so much how the feeling was. But I understand the way of riding these tyres is quite different to riding the Bridgestone. You have to anticipate the braking, release the brake a little bit sooner. Theoretically it can be a little bit better for me, but until we practice in more tracks and pass more time we won't know. We ask Yamaha for the electronics and for Michelin to improve the front tyre a little bit. We ask Yamaha to understand the electronics a little bit more, investigate how to create electronics that are as close as possible to last year's."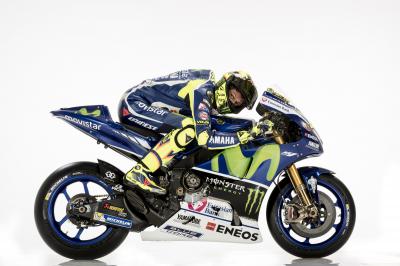 Meanwhile, Movistar Yamaha MotoGP's Valentino Rossi is still hunting for his tenth title after missing out in the final race of the year in 2015. As the most experienced rider on the MotoGP™ grid, Rossi is well aware of what needs to be done to fight for the world title in 2016: "The Michelin are very different compared to the Bridgestone, especially about setting. Like we saw in the past when we came from Michelin to Bridgestone, we modified the setting of the bike a lot. We need a bit of time to arrive at the right balance and I think during the winter this work will be important to try and understand how to use the Michelin tyre at the best and try to improve the feeling with the front. We need to understand our level with these tyres compared to other manufacturers because last year our bike was very good with the Bridgestone as it was well balanced. Now it will be hard work to make the same with Michelin."
The team and riders now begin their final preparations for the first test of 2016, held at the Sepang International Circuit on the first of February. Tests will also be held in Philip Island and in Qatar before the season kicks off on the 20th of March under the floodlights.